Carnegie Hall Musical Explorers
A free education resource from New York's famous Carnegie Hall teaches kids about music from around the world.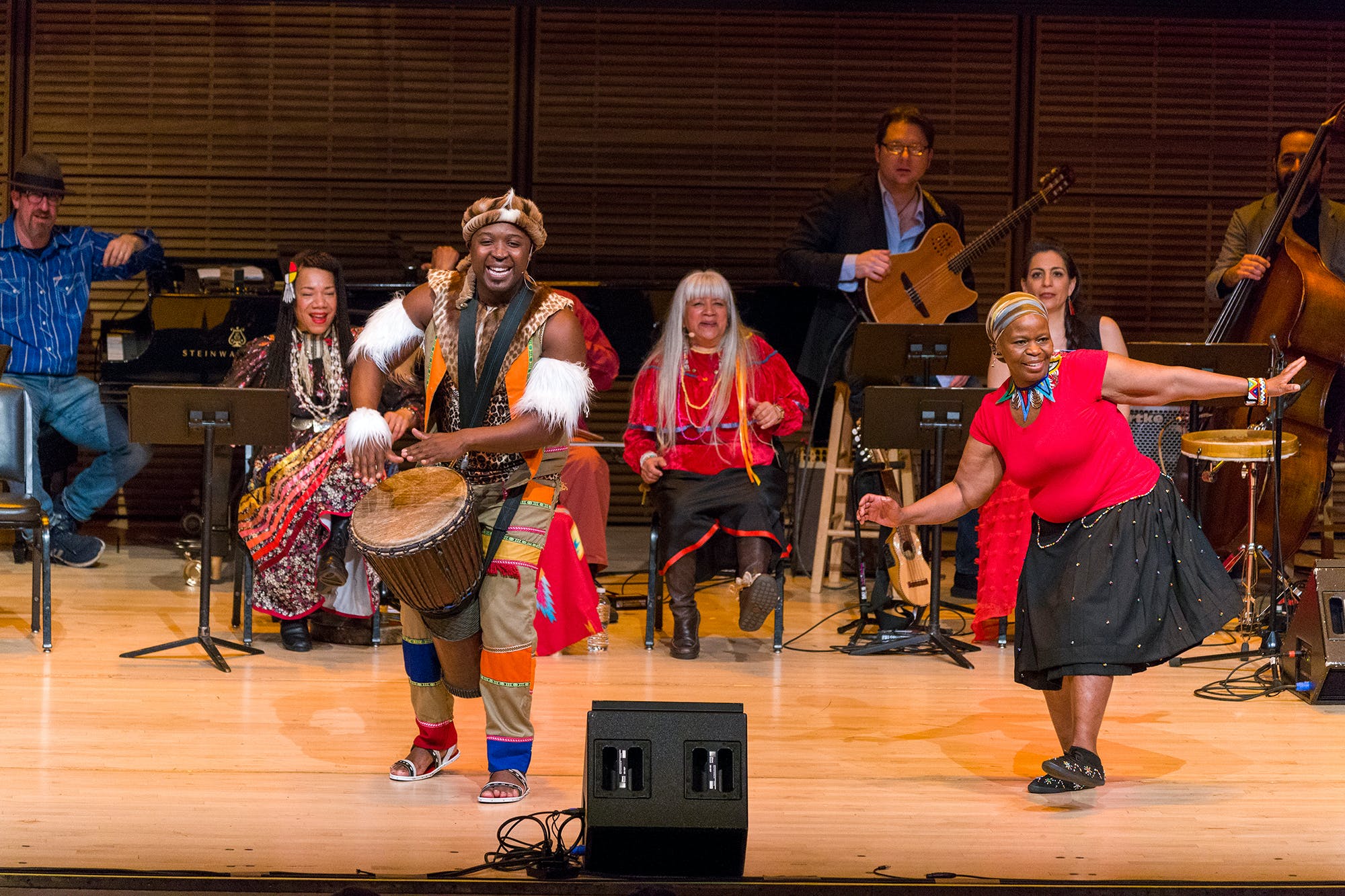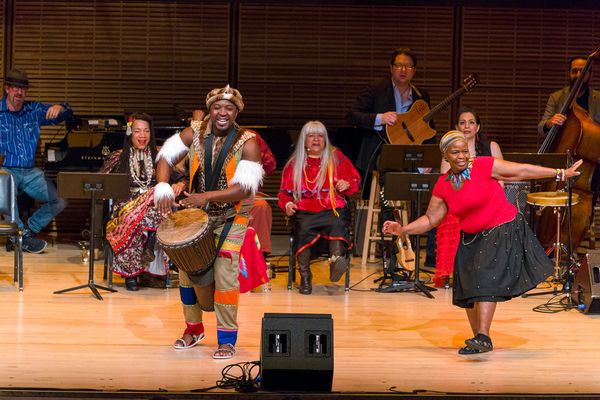 New York's fabled Carnegie Hall has an education program for kids called Musical Explorers, which has been introducing elementary school students in New York City to music from around the world for many years. A couple years ago, the program was made available online for teachers and students anywhere and everywhere—and it's all free, thanks to funding from donors to Carnegie Hall's education programs.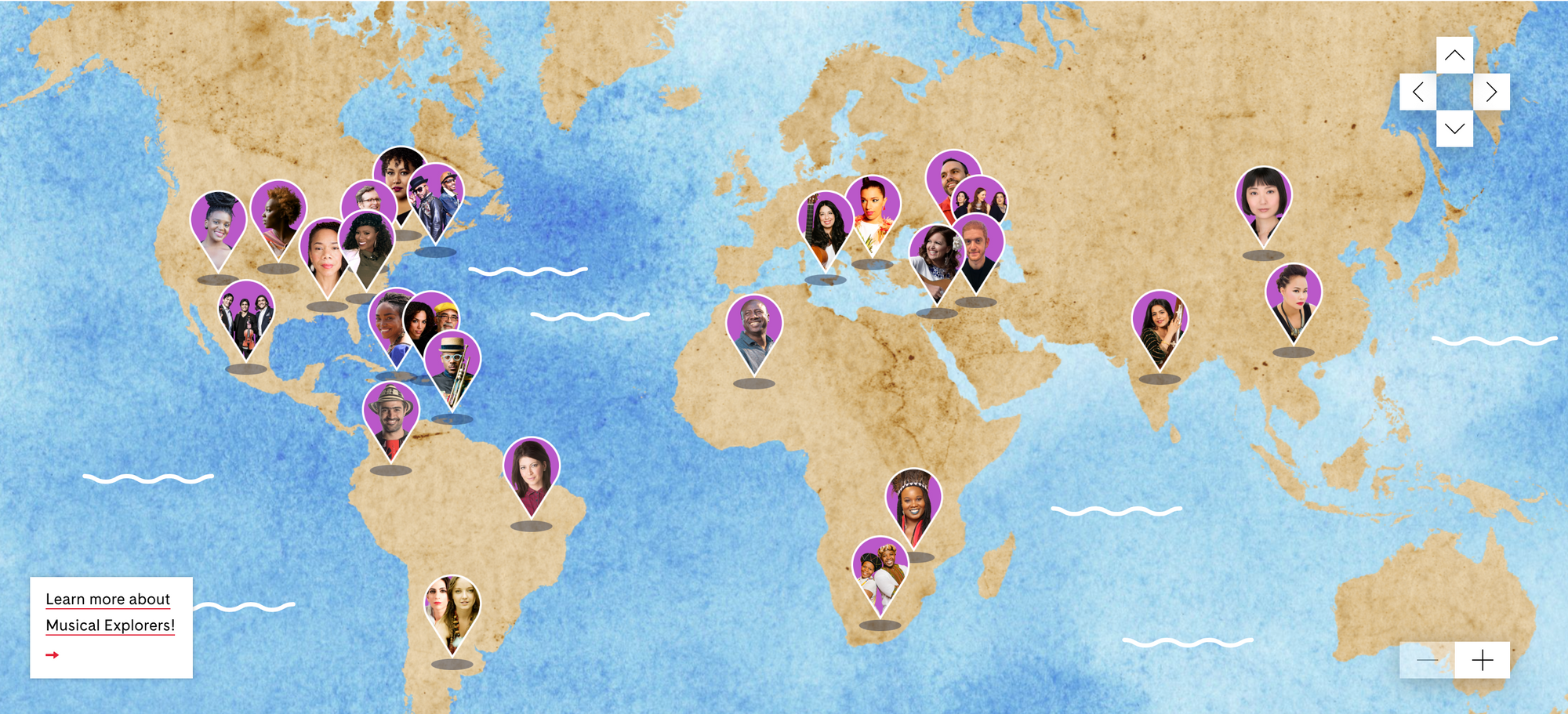 There are dozens of lessons, and you don't have to do them in any particular order. Each lesson has a musician teaching kids how to sing a song, while also teaching a bit about their culture, and about one or two fundamental music concepts. There are plenty of support materials for each lesson: videos, audio files, sheet music, lyrics, printable activities, and ideas for further reading and learning. Most helpful of all, each lesson has a teach-the-teacher video for you to watch ahead of the lesson, filmed at the actual teacher training sessions held at Carnegie Hall. It makes it much easier to dive into the lesson with confidence.
We've learned four songs so far: two folk songs from Georgia (the country, not the U.S. state), and two freedom songs (from the Civil Rights Movement). The target audience is early elementary, but they've been great for my fifth grader; we just skip some of the printed activities that aren't a fit for her. The lessons could have been short & sweet, perfect to drop into a free spot on a random afternoon—but I haven't been able to resist, it's been too fun to add to the lessons and extend them into something bigger. I'll post later this week with the resources I used to extend those lessons. (Update: here's the post about our Georgian folk songs lessons.)
You don't need to do the whole Musical Explorers program—the lessons can stand on their own, so you can just grab one or two to add into your learning about a particular corner of the world.
In addition to the world music lessons that are the heart of the Musical Explorers program, Carnegie Hall also provides some simple video lessons with vocal and body warm-ups, body rhythm exercises, and even a couple of helpful videos about keeping an explorer's mindset when hearing music from unfamiliar cultures. These videos aren't as polished as the Musical Explorers lessons, but they were a good place for us to start.
One thing that's missing that would have helped is a "Welcome to Musical Explorers" video to help sell Wanda on the whole thing. (They have one, but it's for pitching the program to educators, not students, and it emphasizes too much that it's for little kids.) I did find this neat animated video on the history of Carnegie Hall, though, and that helped give her some context.
Carnegie Hall Musical Explorers has become one of Wanda's favorite lessons, and mine, too. I'm so grateful for this resource; creating it has clearly been a huge effort by many talented musicians and educators. This week: songs from Haiti!