Ancestor Approved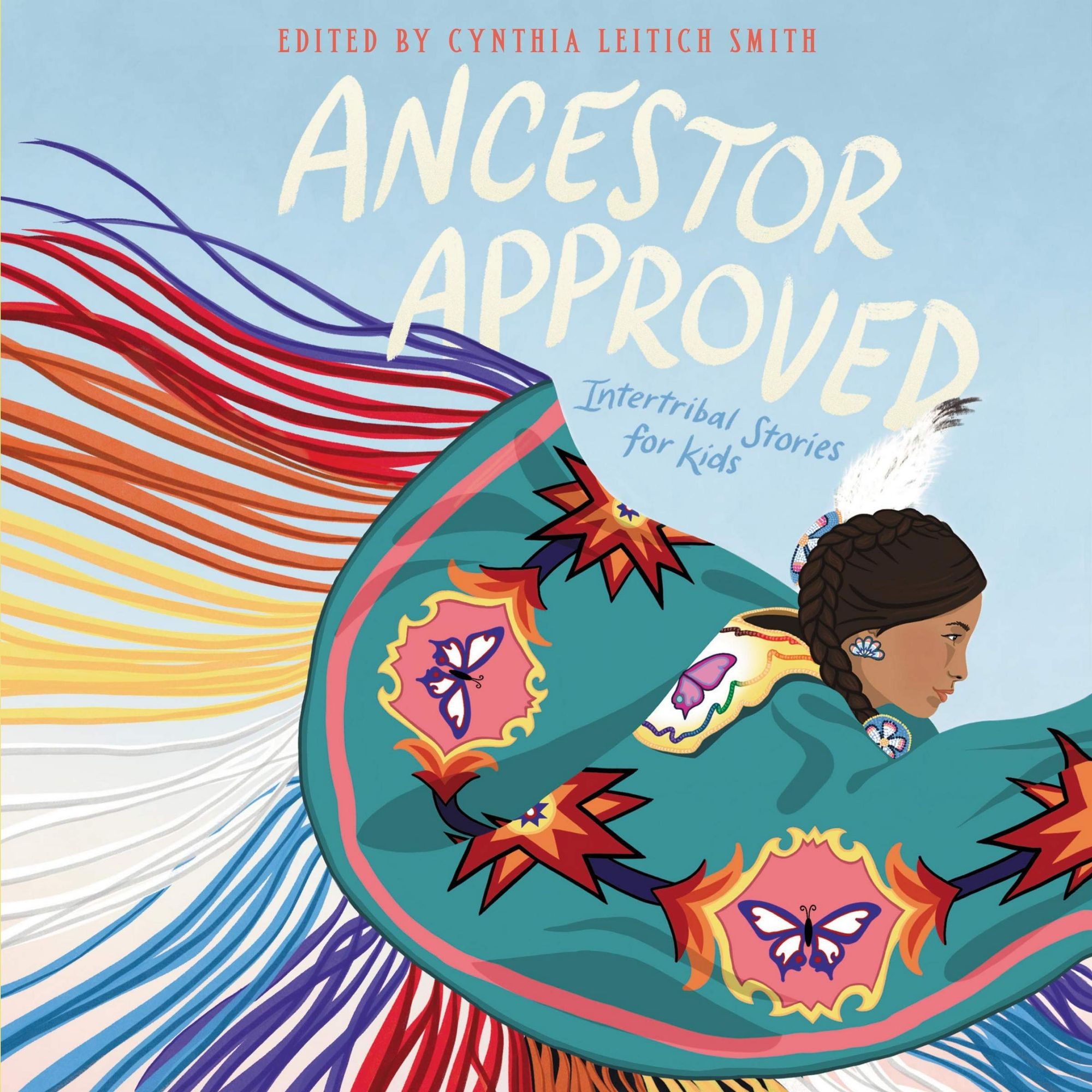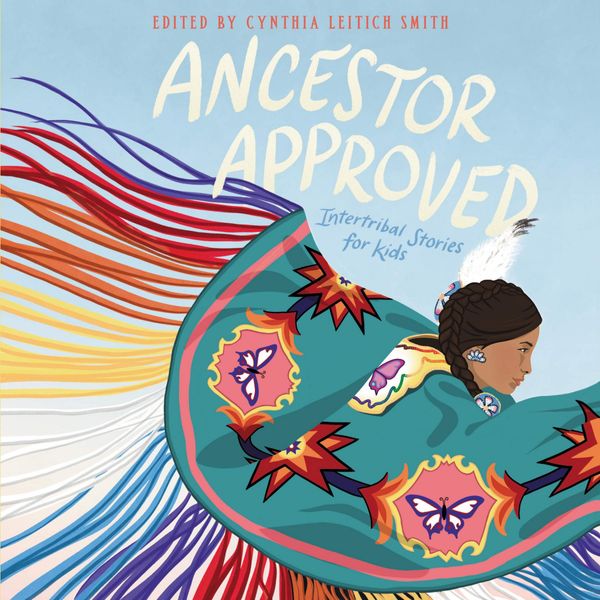 Wanda and I have been reading Ancestor Approved: Intertribal Stories for Kids, an anthology of short stories written by Native and First Nations authors, and I highly recommend it.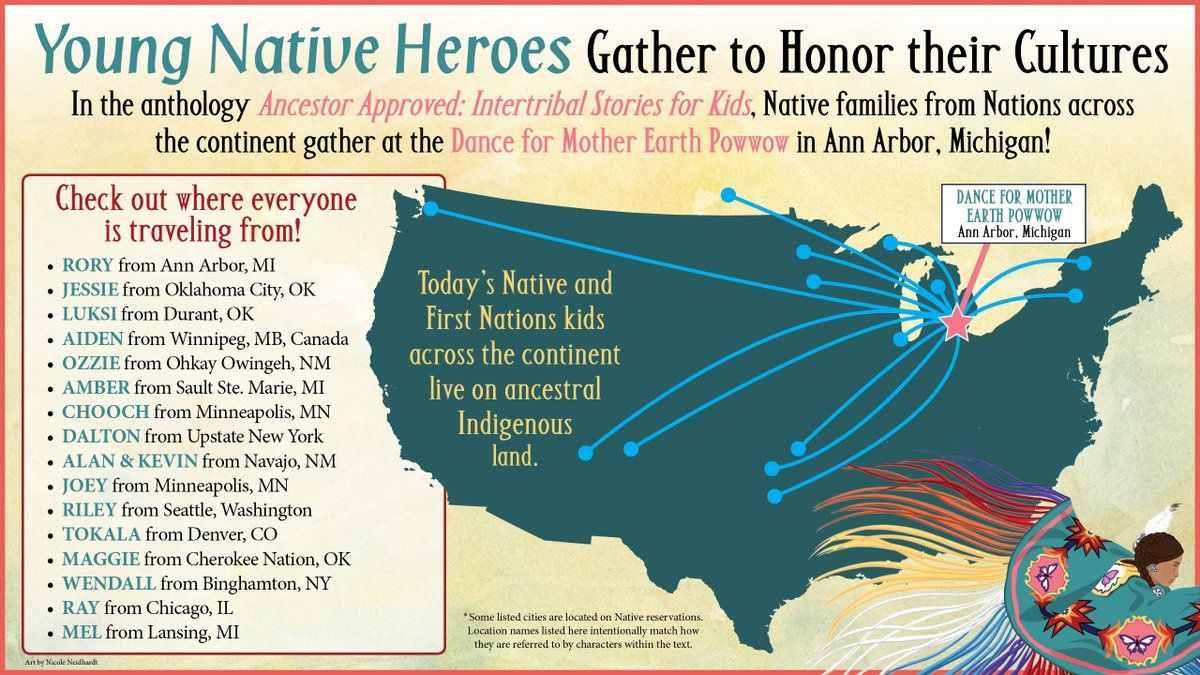 Each of the fictional stories is about different Indigenous child (and one rez dog), around the age of 11 or so. All of the fictional kids are going to the same non-fictional intertribal powwow: the Dance for Mother Earth Powwow in Ann Arbor, Michigan. They are coming from different parts of the continent, and each child's story is written by an Indigenous author who is of that tribe/nation/region.
I particularly love this anthology because it has helped my daughter to see Native and First Nations people as part of our world now, rather than solely through the lens of history. As we read, we often pause to pull up images or video of the dances and regalia, and listen to Native music mentioned in the stories. We also pause to discuss the very relatable experiences the kids are having, and to talk about how their experiences as Indigenous kids are unique.
As the stories are all taking place over the same weekend, there are small moments where the characters pop up in each others' stories, which for Wanda is like recognizing a friend.
Anthology editor (and contributor) Cynthia Leitich Smith was interviewed for the DIY MFA podcast. It's a great listen. She details the effort that went into ensuring a diverse picture of what it means to be Native, while also coordinating the stories to work together as one cohesive whole.
The book itself is like a powwow: it is by and for the Native and First Nations community, but all are welcome to attend, and I am grateful and excited for the opportunity.