Forest field trip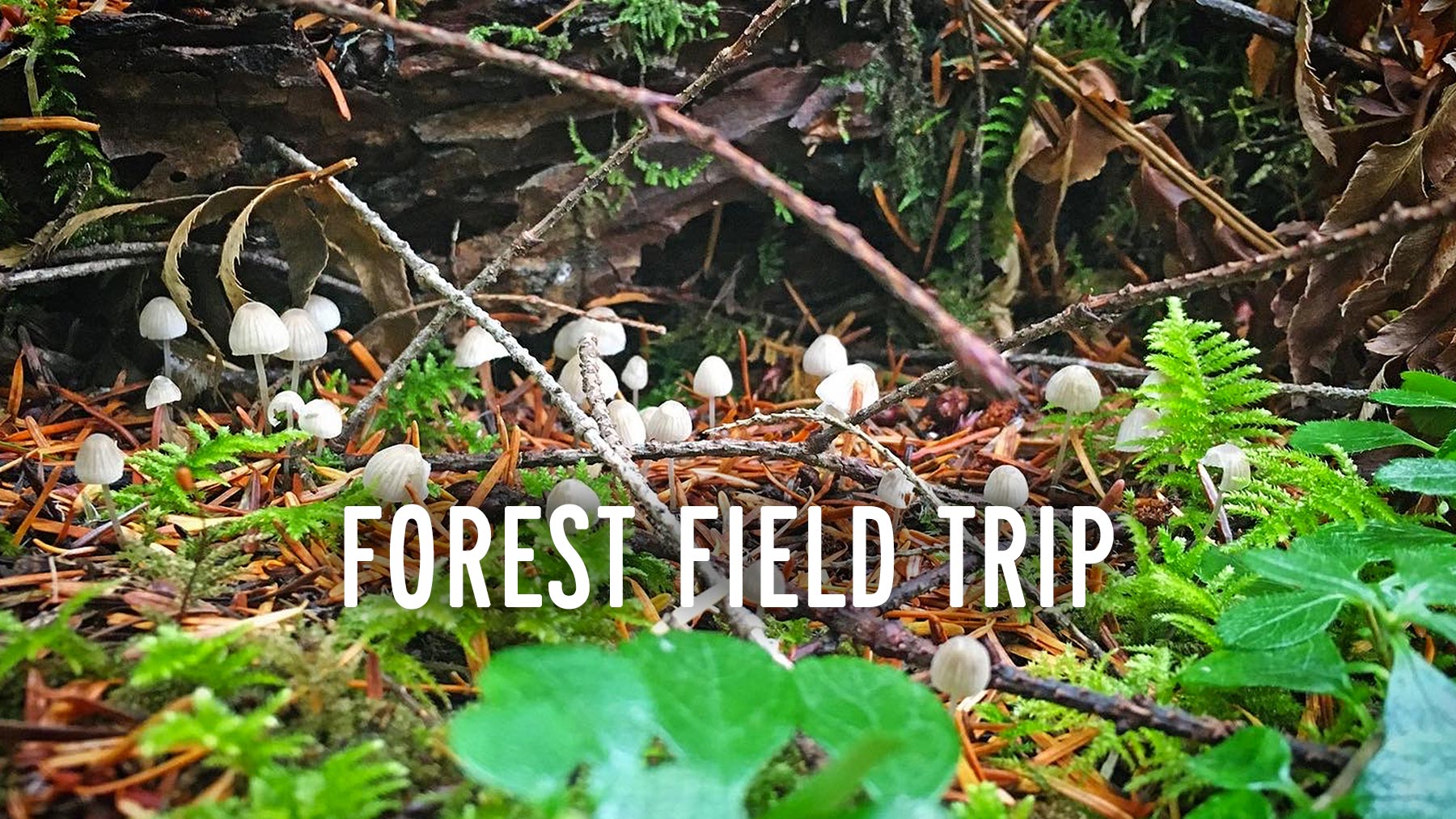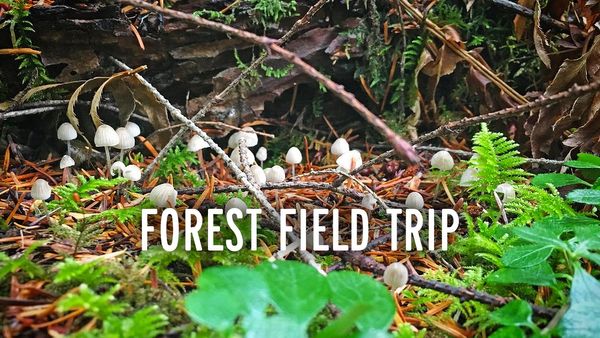 Yesterday we went foraging for chanterelle mushrooms in the Willamette National Forest in Oregon.
I grew up in Seattle, and while I love California—deeply—most of its forests don't quite meet my lofty, spoiled standards. I've long wanted Wanda to get to experience my idea of a forest.
We're up in Bend, Oregon, to stay with my mom for a couple weeks. Bend has perfectly lovely forests, but it's high desert; it's on the wrong side of the Cascade mountains for the kind of moss & fern experience I grew up with. When my mom asked if we wanted to take a long drive to the west side of the mountains to look for chanterelles, Wanda and I both said YES!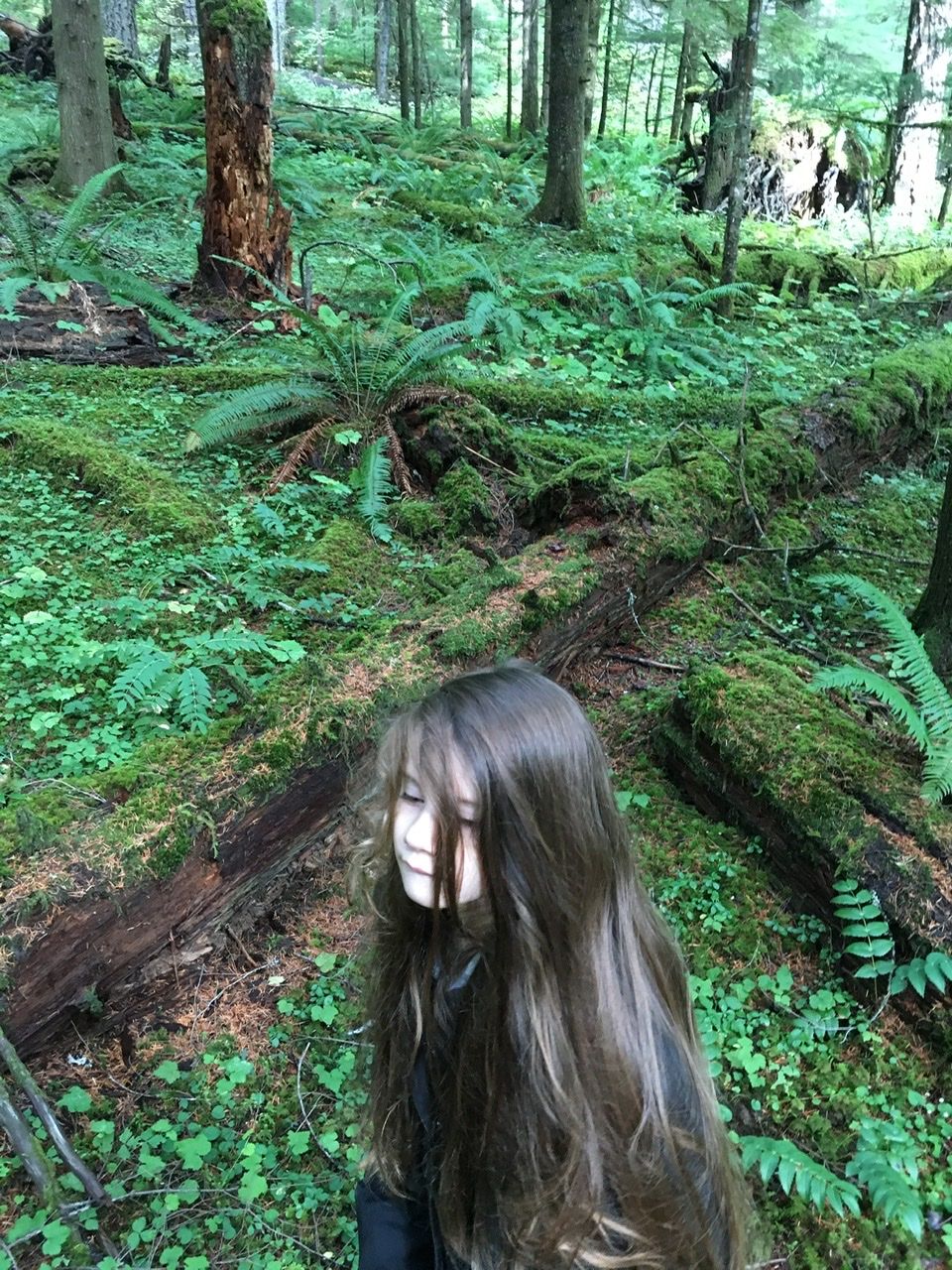 It was perfect, really sort of ridiculously perfect. As soon as we opened the car doors we were hit with the fresh smell of the forest. The trees were dense, and the forest floor was a thick carpet of beautiful, soft, green moss.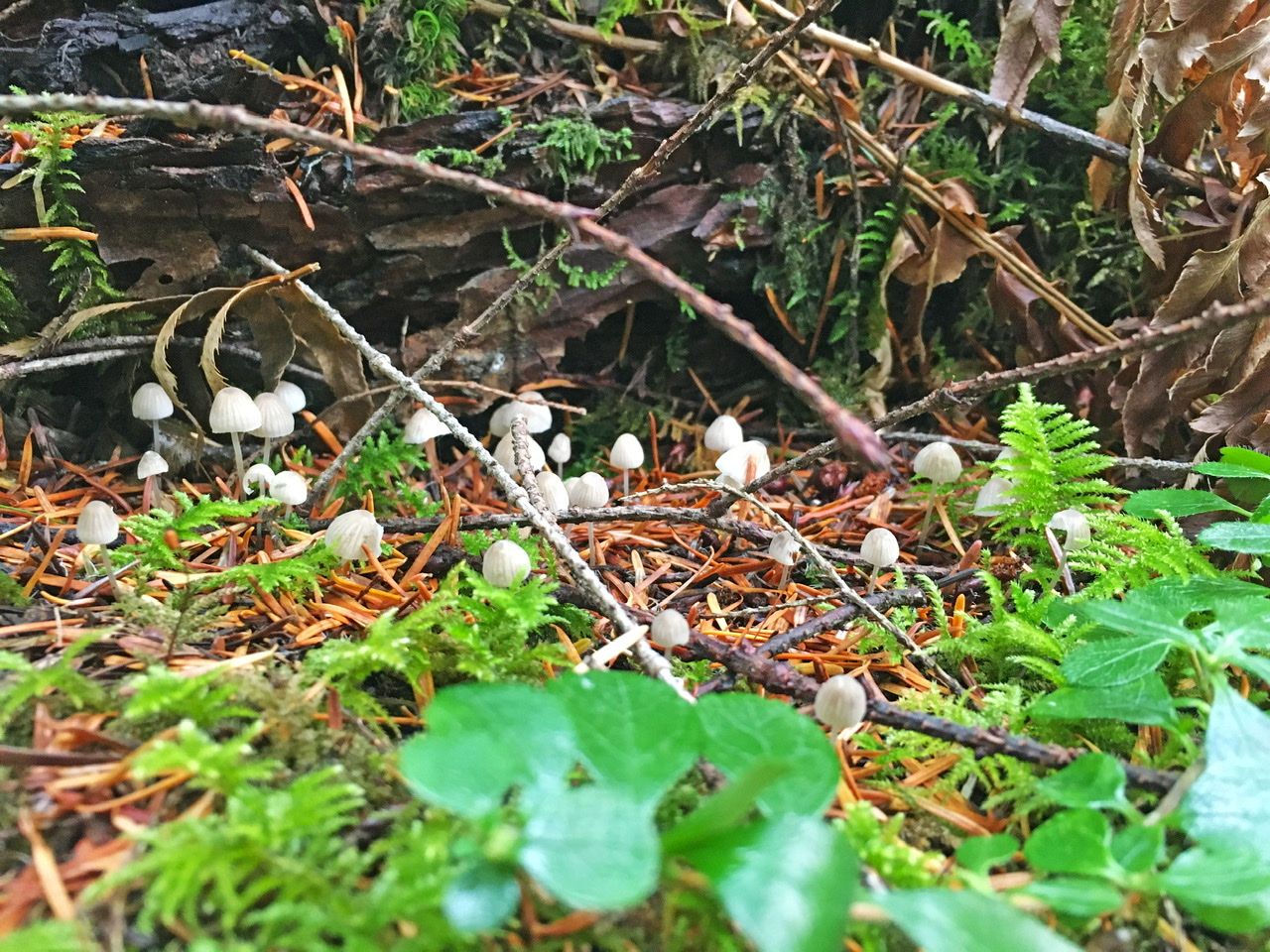 My mom is armed with mushroom knowledge and a mushroom permit. We told Wanda what to look for: yellow, ruffled mushrooms, and to not touch any mushrooms until we'd gotten the okay from grandma's expert eyes. There were no other people, just the three of us, treading carefully through the forest, along and between the fallen logs, eyes sharply scanning the ground for that pop of rich yellow. We saw plenty of other mushrooms and fungi, mostly darling tiny white or brown mushrooms, but no chanterelles. Our time in the forest was so enchanting that we truly didn't mind if we were going home empty handed, but just as we were thinking it was time to give up... hooray! We spotted them.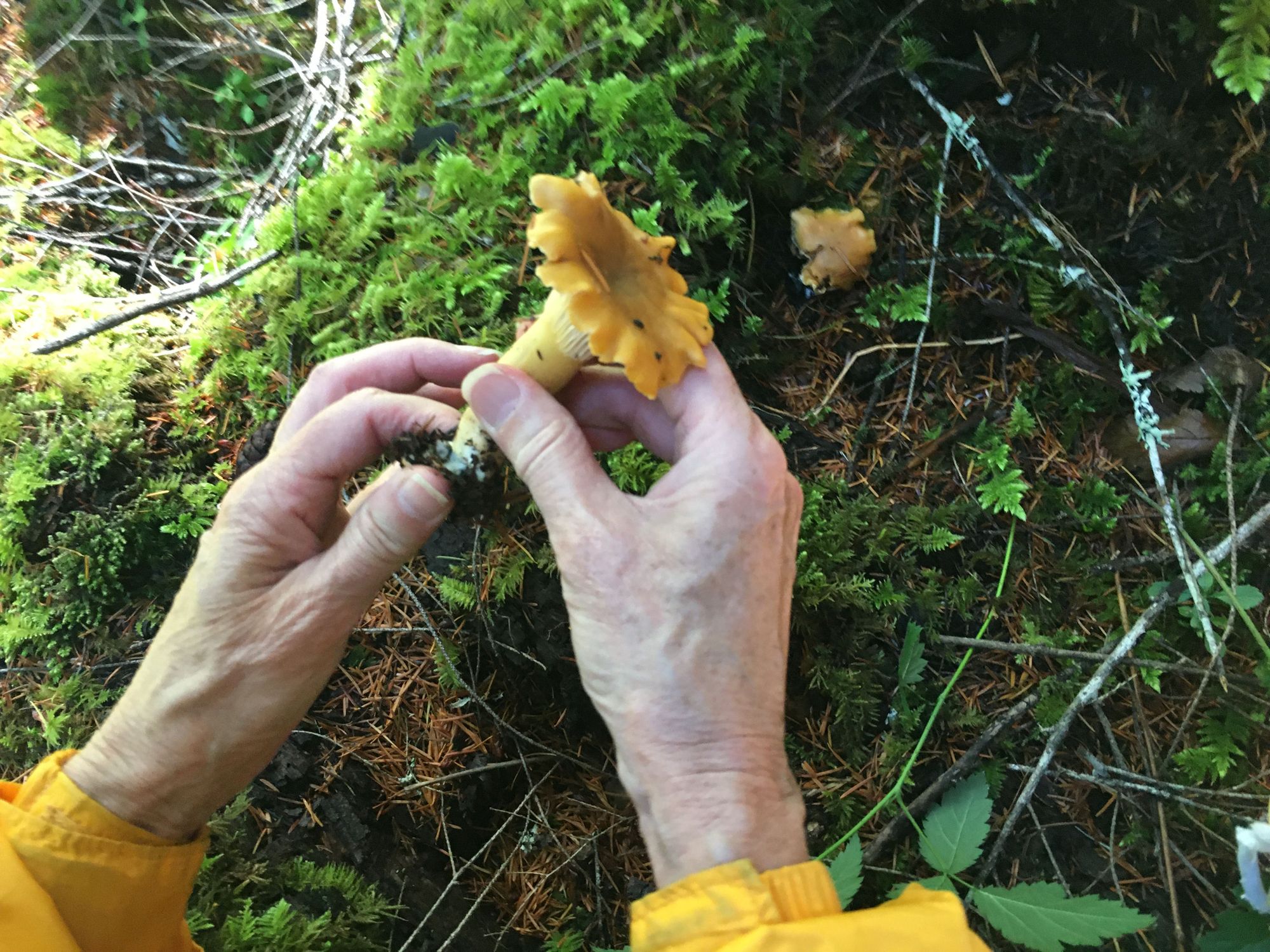 On the drive back, we stopped at beautiful Sahalie Falls. I mean, look at this thing: look at the moss-lined rocks, look at the rainbow, just look at it.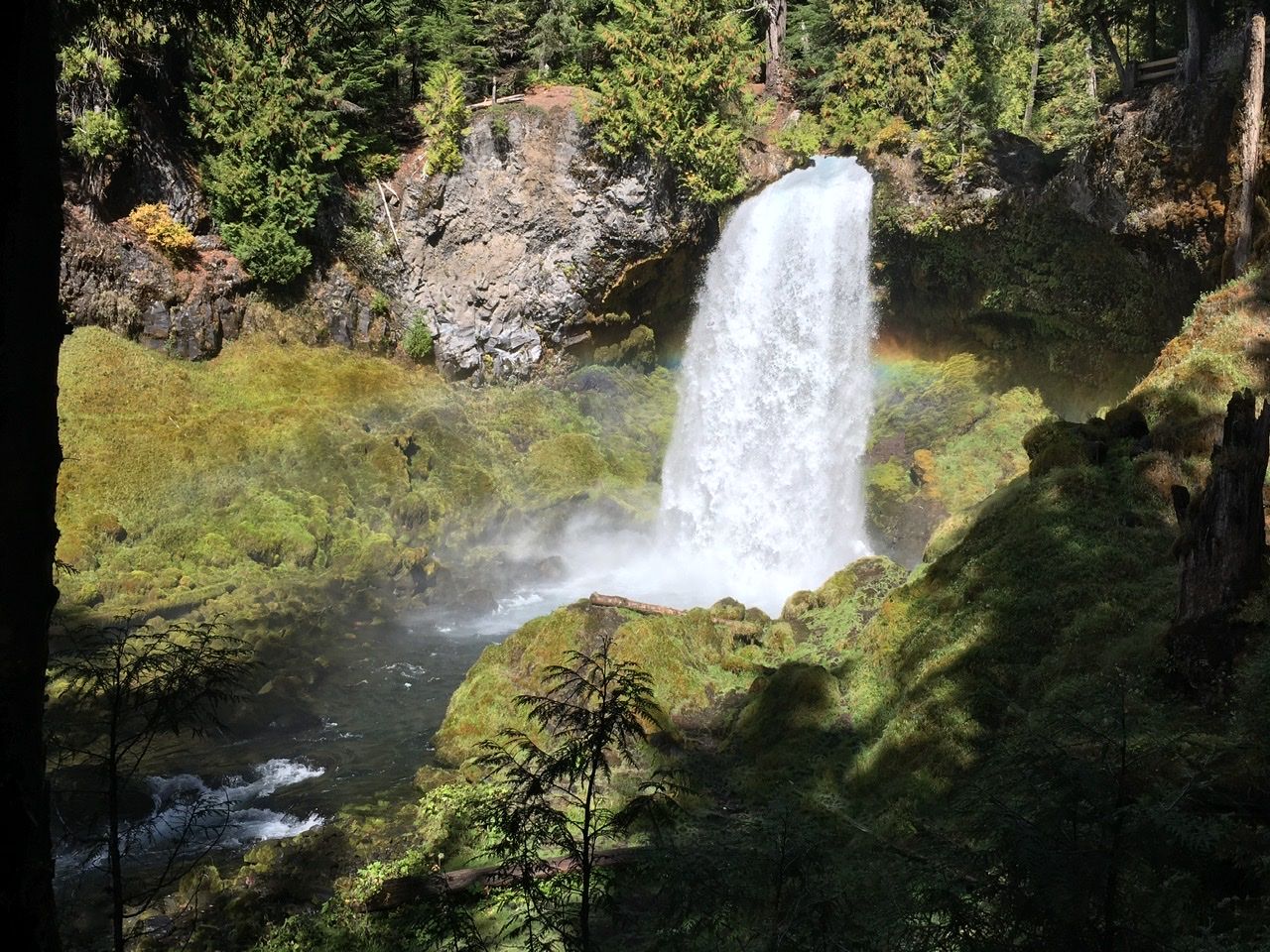 I realized on our drive back from the forest that we'd been quite close to the H.J. Andrews Experimental Forest, which we happened to learn about only a month ago thanks to an episode of In Our Nature. It's a scientific research lab in forest form, and is managed as a partnership between the US Forest Service and Oregon State University. One of their research efforts is a long-term study of the decay of trees after they fall, a study designed to last 200 years! Learn all about it in this video: (It's set to start at the part about the Andrews Forest, but the whole video is worth watching. I love the In Our Nature series.)
As our before-homeschool life recedes further and further into the past, it's harder for me to imagine what our life would be like if we hadn't made the shift to homeschooling. Yesterday was a Thursday in September; Wanda would have been sitting at a desk in a classroom, I probably would have been sitting at a desk sitting in an office. We wouldn't have dreamed of taking time off in September—so near the start of the school year! A trip like this would have been packed into a long weekend, or spring break, sardined in along with all of the other families wedging their time off into our culture's slivers of tightly scheduled joy.
I'm grateful that we don't have to life like that anymore. We get time to bond as a family. When we want to go to the forest, we go to the forest.
Enjoy the rest of the photos of our forest adventure over on Facebook: