How lucky am I?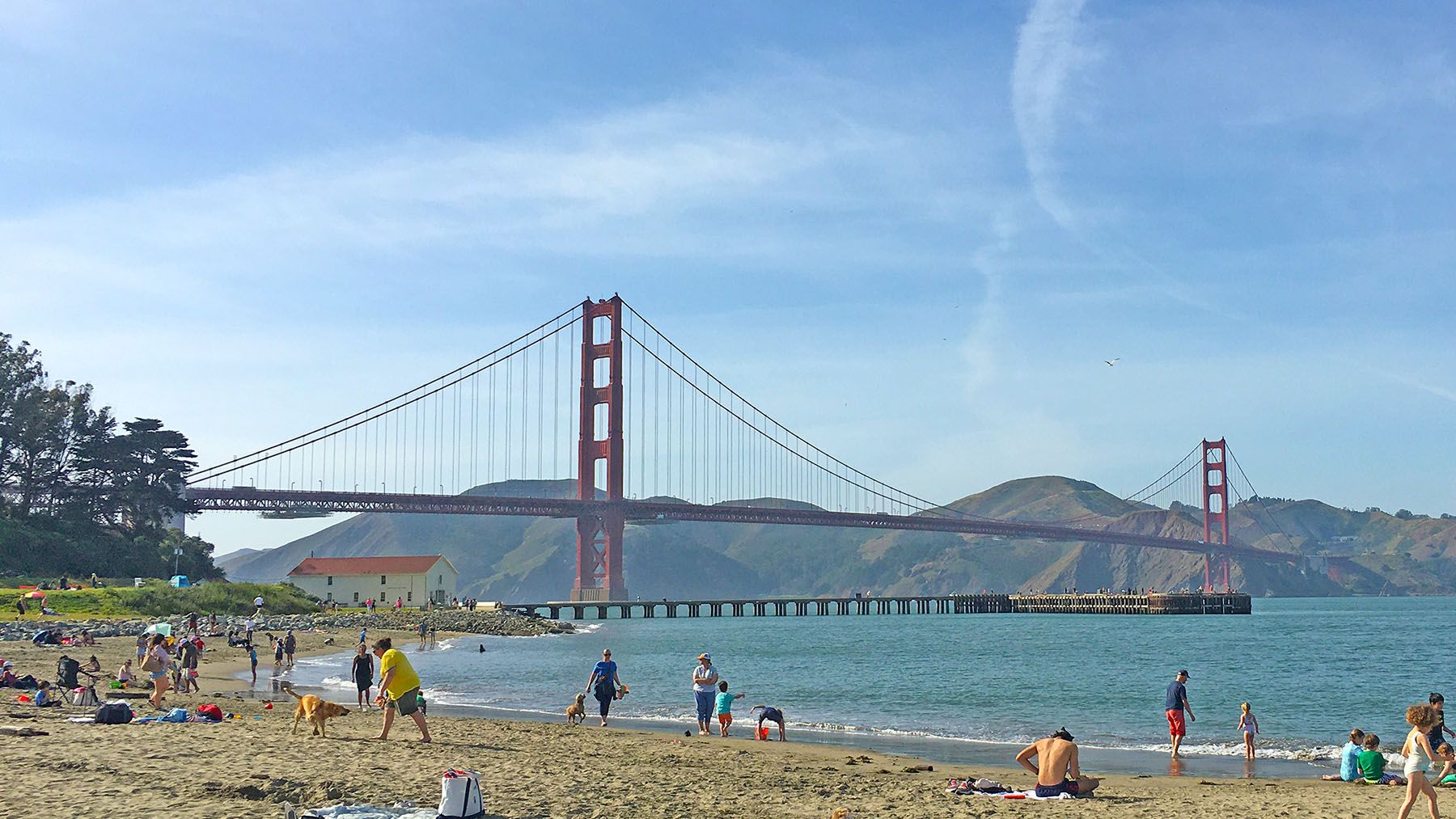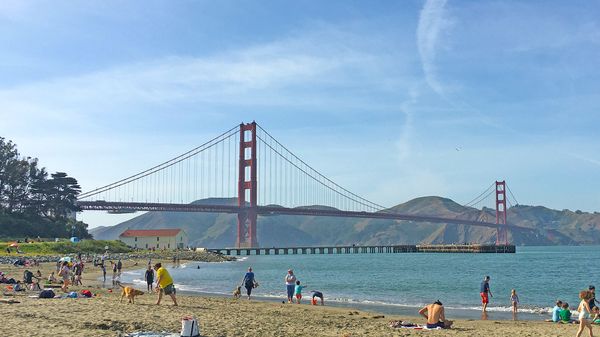 It was sunny and hot yesterday. In the afternoon, we went to the beach.
That alone is extraordinary. I felt so grateful that we were able to be there, my toes in the sand, a just-right breeze on a hot day, watching Wanda jump and play in the sand and water, with the Golden Gate Bridge watching over us.
I get a feeling when I am near the Golden Gate Bridge that is unlike any other bridge. It's not just any sort of familiar feeling—it's a familiar that feels impossibly reciprocal. Like a human who is so secure about who they are, they can leave even strangers feeling loved and seen after a brief interaction. That's the Golden Gate Bridge.
Sunny day, beach, Golden Gate Bridge... that alone is some people's dream vacation.
But that's not the best of it. It's nowhere near the best of it.
The best part is that we aren't alone. We have a community. We were there because we've connected with the most supportive, understanding, loving, fun community of fellow homeschoolers here in San Francisco. We get to be with them two whole afternoons every week. Wanda has an assortment of great kids to play with, and I have parents to connect with.
There isn't just room for our neurodivergence, there is love for it. There is patience, and understanding, and embracing. Some of the parents have backgrounds in education, and even in special education, and some of the families have their own experience with neurodivergence. Some of the kids have a keen sense of when another kid needs a little extra understanding and support. All of them have experience with being a little weird, because, come on, we're homeschoolers.  
Wanda has some really fun strengths, and she also has some profound challenges. Asynchronous development is the hallmark of 2e. In social settings, it's the challenges that are most in play, and it's very hard for her strengths to shine through. In the past, that has been an incredible source of pain and strain. These people are loving us through that. I am extraordinarily grateful for them.
I have also found connection and support beyond our amazing homeschool community. Being visible with how our life is a bit different than the norm has made it easier for me to find others, and for others to find me. I'm making new connections with people in the same boat.
In particular, I'm in a small group chat of very knowledgeable parents I can turn to when things are very hard, at any hour. They have experience with gifted, complicated kids, they have experience with homeschooling, they know their science, and they know how to human. They help me with all the messiest shit, they even make it fun. I've never met any of them in person, and given how complicated our lives are, and how we're spread out all over the globe, it seems unlikely I ever will, which can't help but make me a bit sad, but it doesn't lessen the connection I feel one whit. Again, I am extraordinarily grateful for them.
How lucky am I?