Philosophy for Kids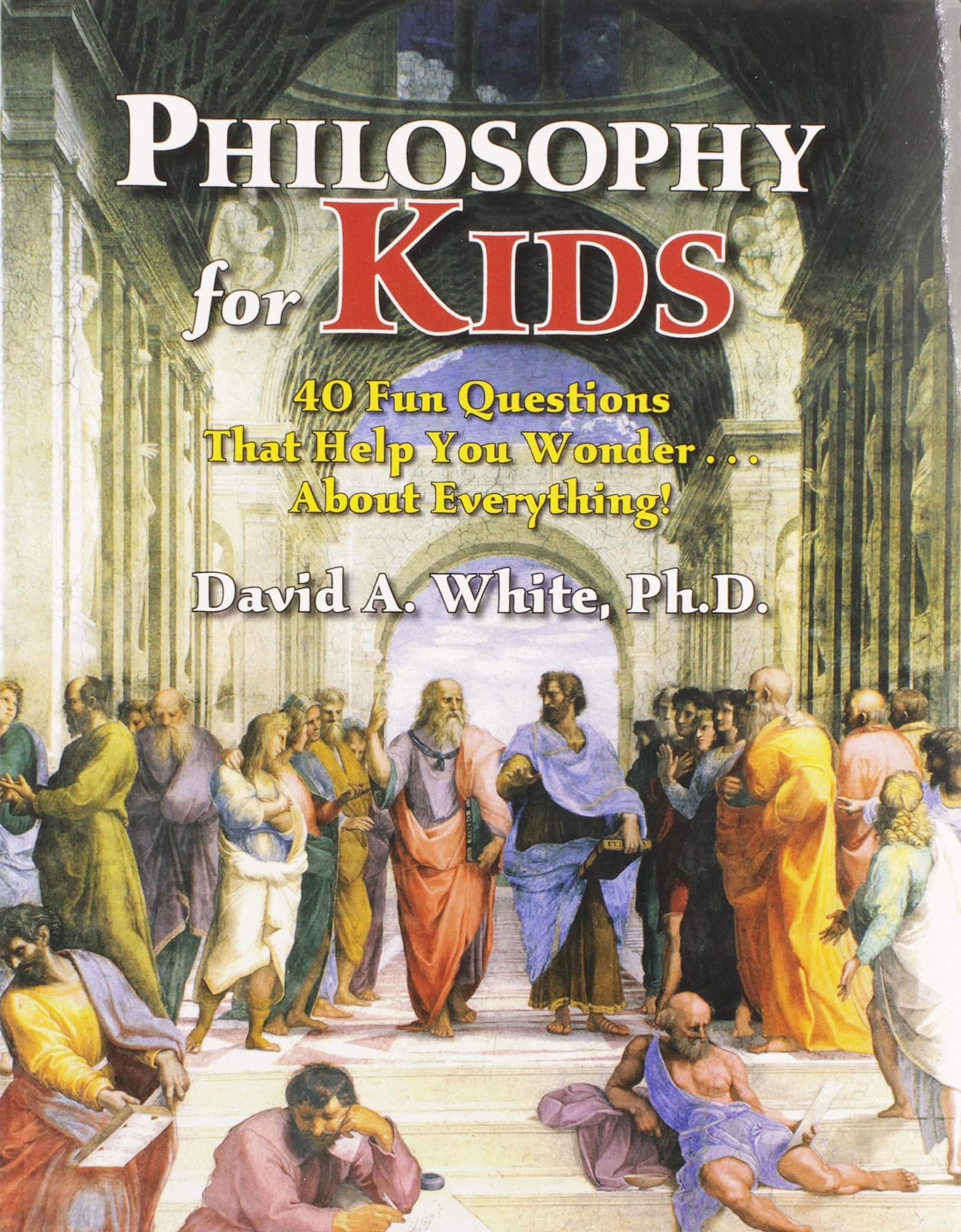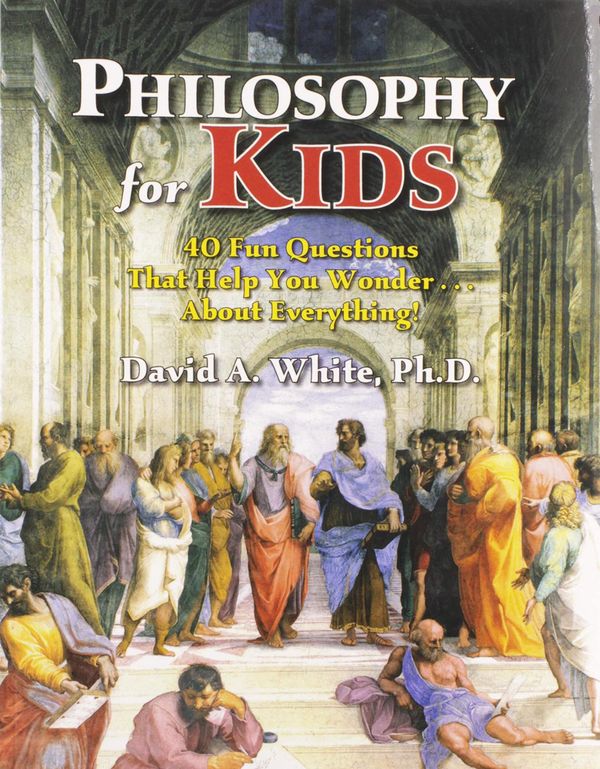 Homeschooling book recommendation: Philosophy for Kids, by David A. White.
I bought our copy from Alibi Bookshop, via their online shop: https://bookshop.org/shop/alibibookshop (search for "philosophy for kids")
It's a book of 40 discussion questions that serve as an introduction to philosophical thinking and discussion. The list of questions is in the attached photos, along with the three pages that cover the first question.
I'd been planning to save this one for when Wanda's a bit older. Yesterday we found ourselves in a discussion about "moral victories," and it felt like a natural moment to bust this out and show it to her. I told her I was saving it for down the road, but she was intrigued and wanted to do the first question. We had a great discussion! She surprised me: she was totally engaged, thoughtful, and even seemed a step ahead of where the book led the discussion with her own exploring of the different ways a question could be answered, and with her unprompted imagined scenarios that could challenge ideas.
She loved it, and wanted more, so we read the second question together. At that point I hit the brakes so we can save the rest for later (and to give me a chance to read some of the intro before we proceed), but I'm happy enough to recommend it. We've only barely started on it so I can't give it a full-on raving endorsement at this point, but I feel it's worth sharing.