Phonics curriculum: Logic of English Foundations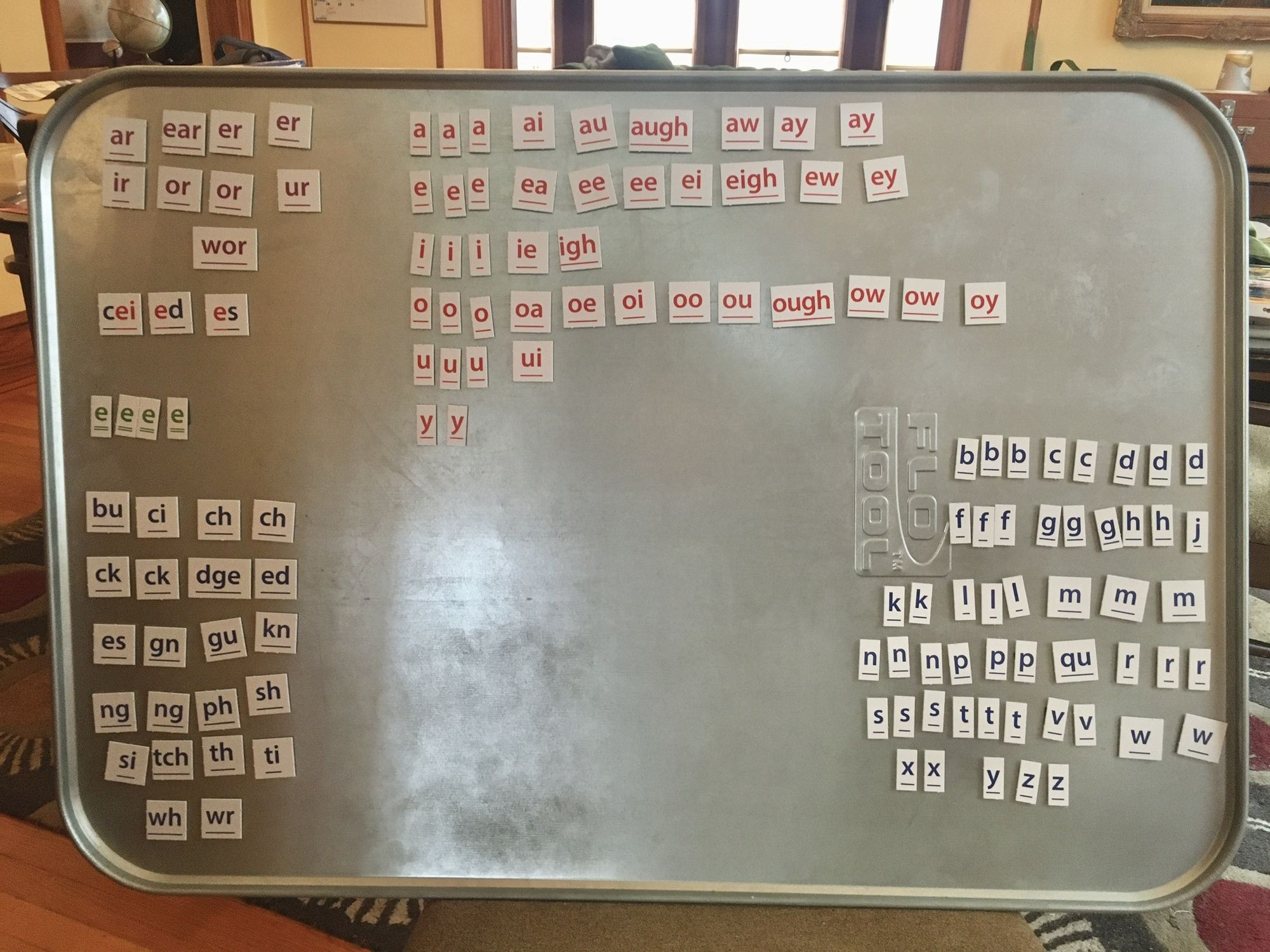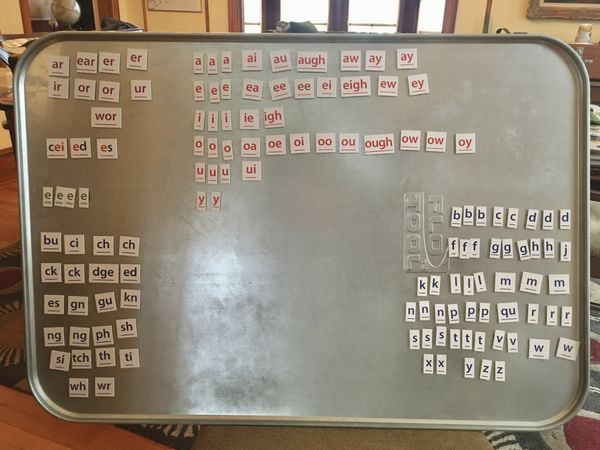 In my last post, I mentioned that I'm using a few different pieces for language arts. Here's some of the promised detail, this time about the curriculum we're using from Logic of English, called Foundations.
This is our phonics curriculum. I became more interested in making sure Wanda got a solid understanding of phonics after reading this article last year, you may have seen it making the rounds: At a Loss for Words: How a flawed idea is teaching millions of kids to be poor readers
It's a long read, but oh-so-worthwhile, about the science behind learning to read.
Wanda falls into that bucket of kids who seem to figure out reading on their own: she started reading in preschool without any instruction, and checks on her comprehension always turn out great. All the same, I want her to be armed with a solid understanding of phonics and other word elements as she encounters words at the upper bounds of her reading ability, and I want her to develop some strong spelling chops.
When I went shopping for a phonics-based curriculum, this is the one I settled on: Foundations, by Logic of English (it's Orton-Gillingham-based). It's a full language arts curriculum, and for most young kids, this would be plenty. It has four levels: A, B, C, and D, intended about one a year for ages 4-7 (but you quickly learn in homeschooling that ages and time-boxing are not to be taken seriously).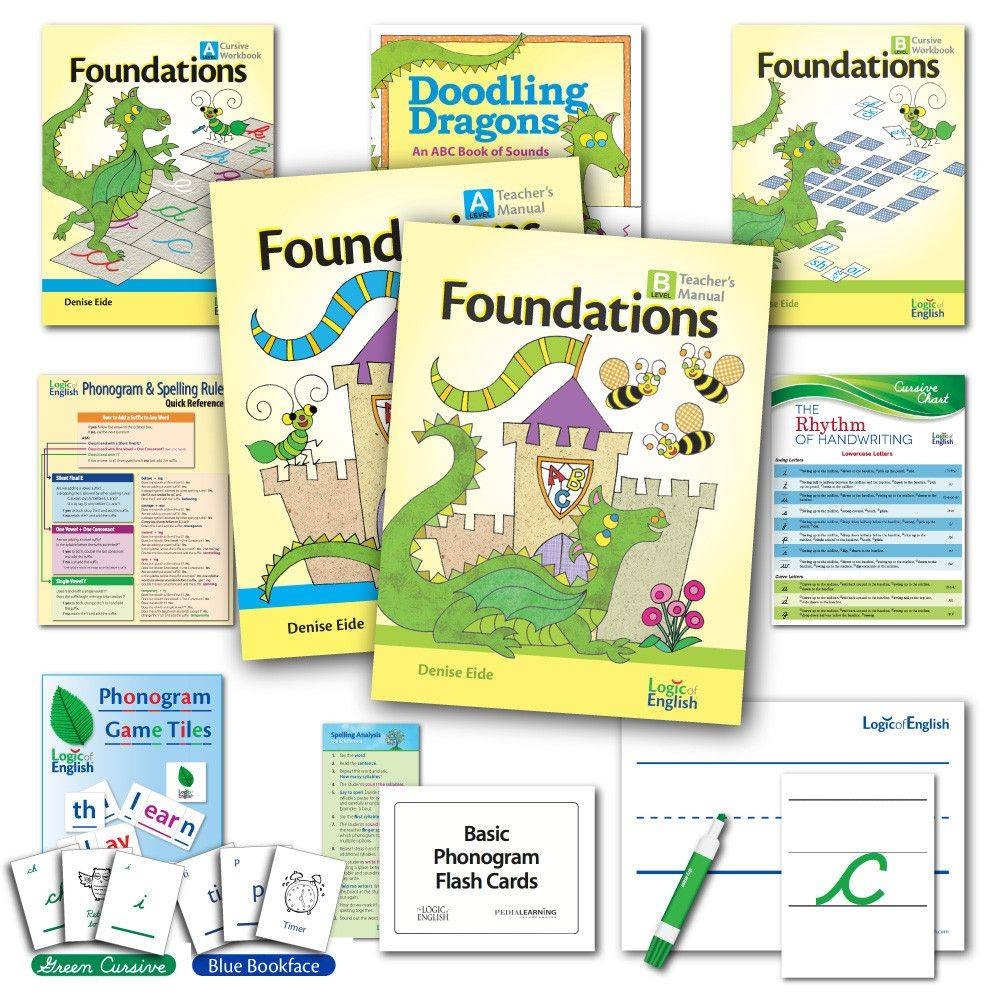 It covers:
learning how to read
spelling
handwriting
comprehension
composition (in the later lessons of the series)
It comes with a bucketload of tools:
teacher's manual - very detailed, heavily scripted
kid's workbook
kid's personal whiteboard with handwriting guide lines
phonogram flash cards
phonogram playing cards for games
phonogram tiles
simple, short books to match the phonograms as they're being learned
textured handwriting stroke learning cards
teacher's quick reference card for teaching handwriting
teacher's quick reference card for teaching phonograms
teacher's quick reference card for teaching spelling rules
Whew! It's a lot, and we skip over tons of it, including the entire A level, we started at B. I used a different curriculum for handwriting so we skipped all of that, and since she started as a very solid reader we skipped a lot of the reading activities. I've focused instead on the phonograms and spelling, with periodic use of the comprehension-checking activities (but she always aces those), and now that there are some small bits of composition in the program, I'm using those as a gentle introduction to externally-driven writing. I'd say we're using about half of what the program offers, so it feels a bit overkill-ish, but it does feel solid and I'm happy with the results.
If you have a kid who is learning to read, I can full-heartedly recommend this program, especially if they have dyslexia (Wanda doesn't, but this program is designed to help those who do). I think it's excellent. It was initially a bit overwhelming, but the teacher's manual does a great job of supporting you through the process, and there are great additional teach-the-teacher resources at their website. It has a lot of variety, regular use of games and activities, there are many opportunities for body movement, the workbook is full color, it's just a great program. There is a Facebook group for those using Logic of English products: Logic Of English User Group
Wanda did not enjoy it at first! She actually disliked it enough that I shelved it for a while. But we were new to homeschooling at the time, we were both finding our sea legs. After a month or two, she said she missed it, and wanted to try it again. In that time, I had also learned a lot about how to be a better guide to her in her learning, and how to accelerate it to better match her ability level.  We've been firing on all cylinders with it for a long while now, and we're about to finish level C and start level D.
Her spelling has strengthened remarkably. Now, it would have anyway, just through exposure, but I do believe this program has helped.
A big bonus is that I've enjoyed learning along with her. It's been fun to learn a far better way to understand the sounds our language makes, and to learn rules that make a LOT more sense than "I before E except after C unless sounding like A as in neighbor and weigh and except for weird because it's weird."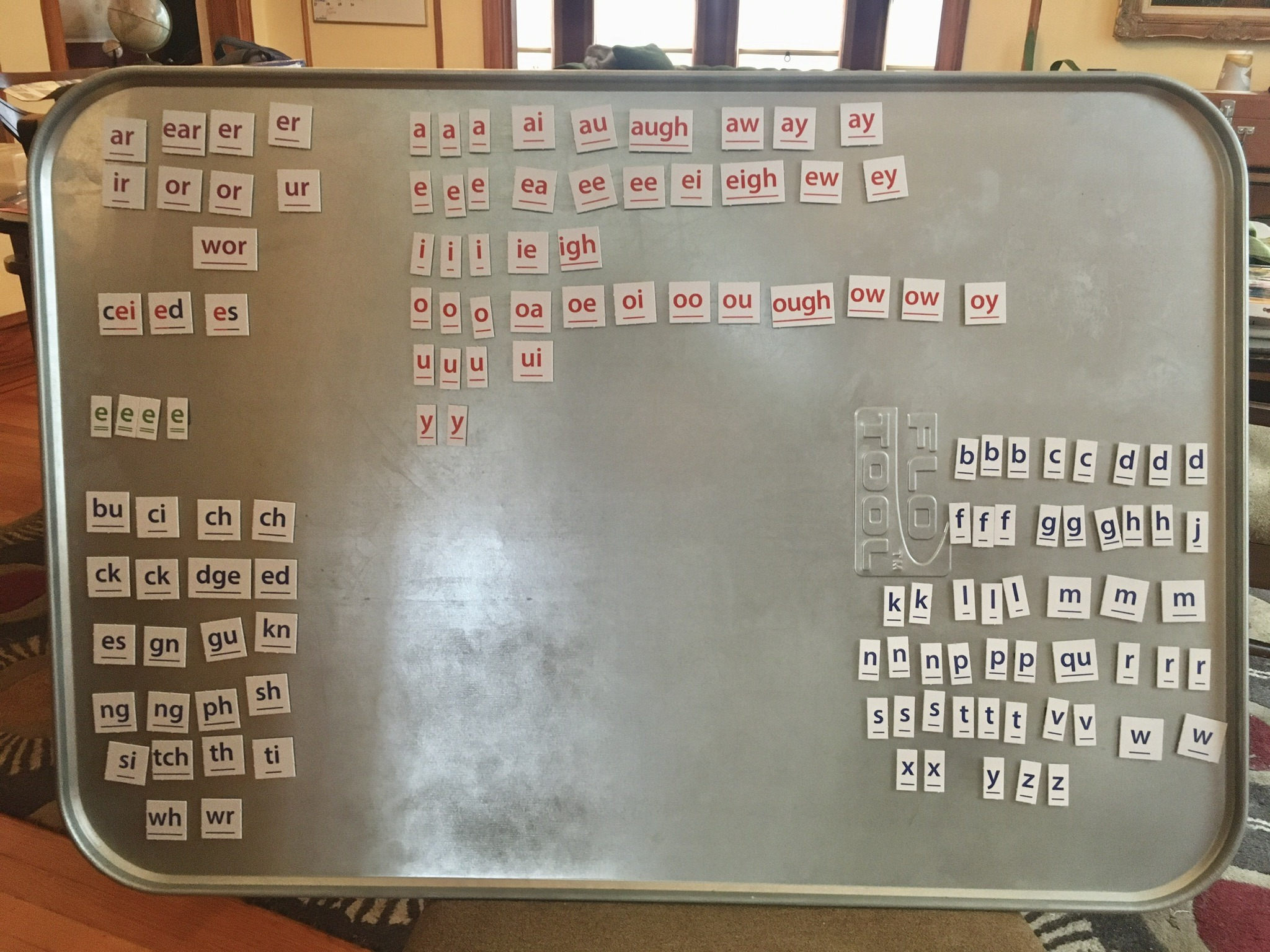 The second picture attached here shows how I've used the phonogram tiles (a tip I picked up in the LOE FB group). I put magnets on the back, and put them on a great big metal drip tray from an automotive store. This is what Wanda uses most often for spelling practice. Seeing all of the possible building blocks in front of her reinforces her familiarity with the phonograms. The whole thing slips behind a curtain in our dining room.