Quick lunch shortcuts
These tips and tricks let me whip up a not-entirely-tragic lunch for myself in the few minutes I have before our lunch break.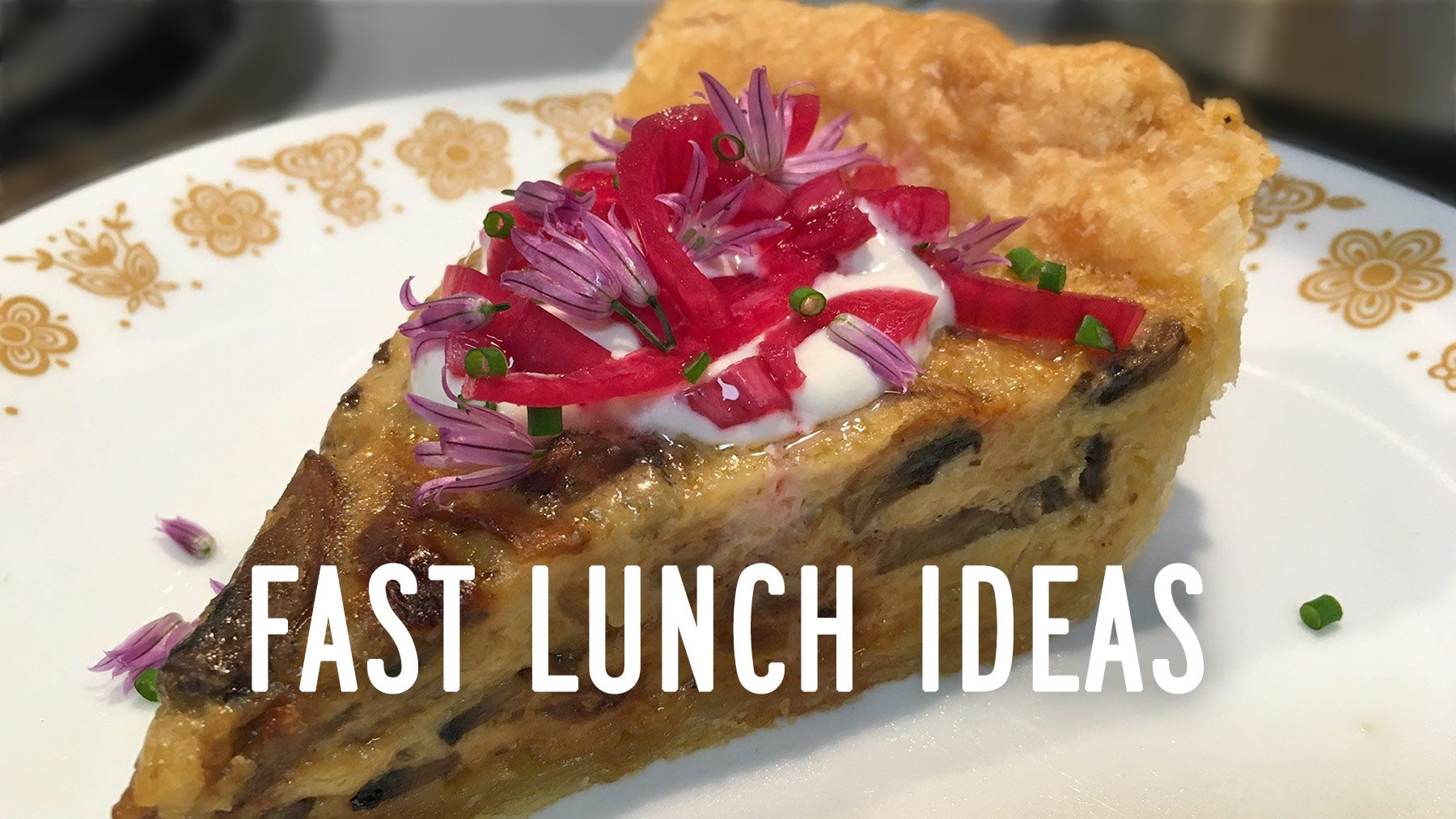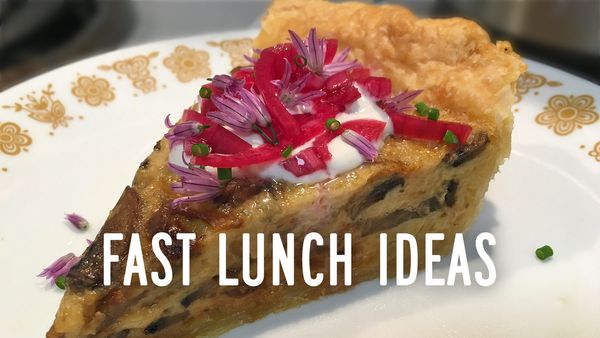 Wanda's lunch gets packed into a lunch box by her awesome dad every morning. This post is about feeding me!
As noon approaches, we're usually working on wrapping up a lesson. I only have about ten minutes to prepare a meal and coffee for myself. Pre-pandemic, I loaded up on Trader Joe's grab-and-go options. These days, too often, the answer is a frozen box of sadness, honestly. But I've figured out a few shortcuts that help me keep some more interesting options in the rotation: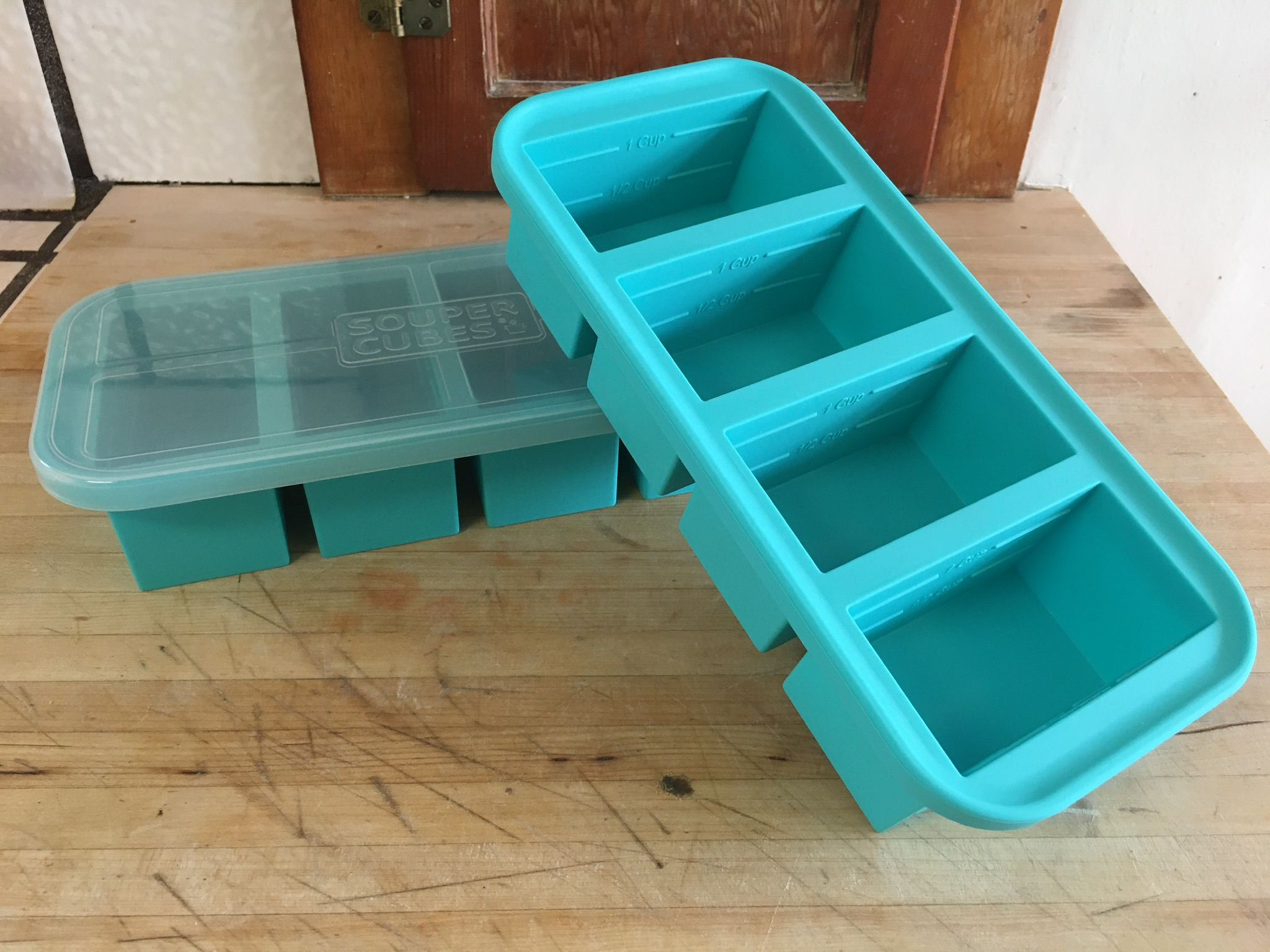 Souper Cubes
These Souper Cubes are fantastic. I learned about them from an old friend who's been homeschooling longer than I have, Mary Ann. They're honkin' big ice cube trays, made for freezing portions of food. Each cube is a one cup size. The tray is super sturdy, so they stand up well on their own and the frozen cubes are easy to pop out. They have a tight-sealing lid, and they stack well.
I use them to create frozen single servings of meals. I freeze the food into cubes, pop the cubes out, put them into ziploc freezer bags. When I want to eat one, I grab a cube and nuke it in the microwave. Before I got these trays, I was having to plan ahead and thaw the food to get it out of whatever container I'd stored it in. This is so much easier, and the food cubes stack efficiently in the freezer.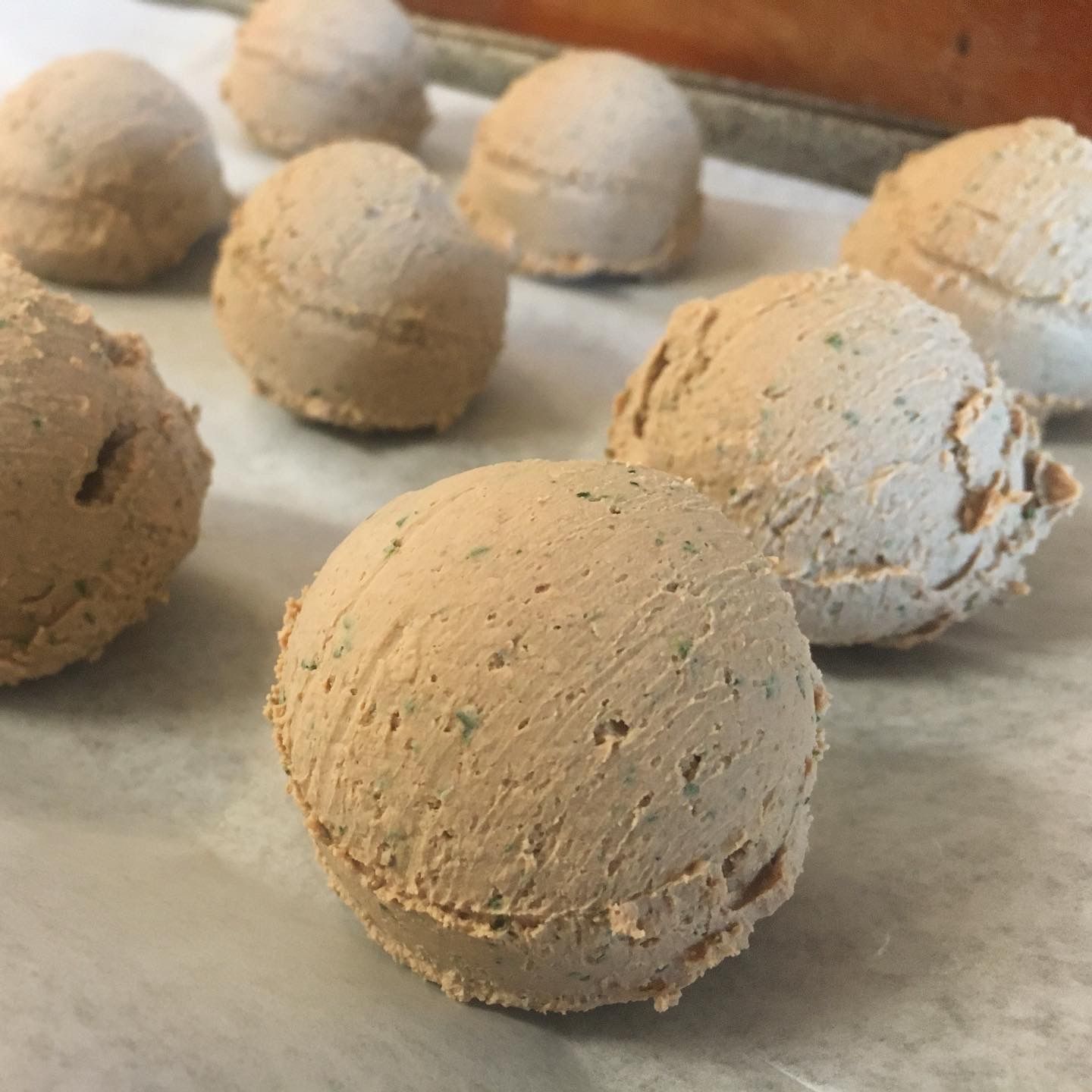 Single serving balls
Anything that freezes well and can be scooped is a candidate for freezing into wrapped single-serving balls. I do this with pâté and Buffalo Chicken Dip. (It's also a great trick for saving unused tomato paste; use a tablespoon to make the portions.) I got the idea from a recipe for single serving hot chocolate balls in The Complete Cookbook for Young Chefs from America's Test Kitchen.
Scoop the balls, spaced apart, on a wax paper lined baking sheet. Freeze until solid, then wrap with plastic wrap, and store the balls in a ziploc freezer bag. If your scoops are solid enough at room temperature to get them wrapped, no need to pre-freeze them.
Lunches that freeze well
I often take a weekend day to prepare meals I can eat during the week. Here are some of my favorites: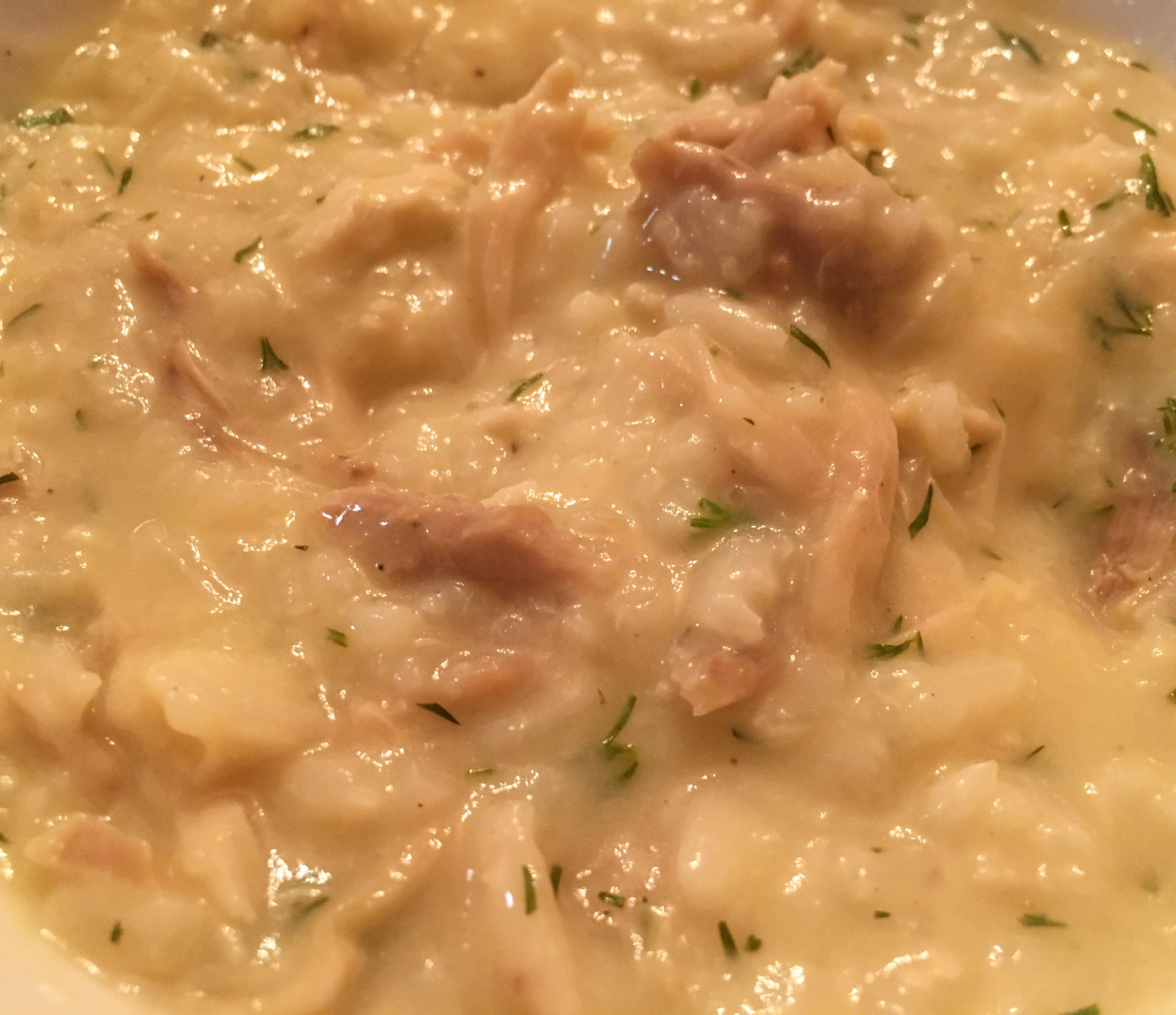 One of my favorite meals to freeze is this Avgolemono Soup. This Greek chicken-lemon-rice-egg soup recipe needs no tweaks, it's perfect as-is. Inexpensive and easy to throw together, freezes beautifully, and tastes great reheated.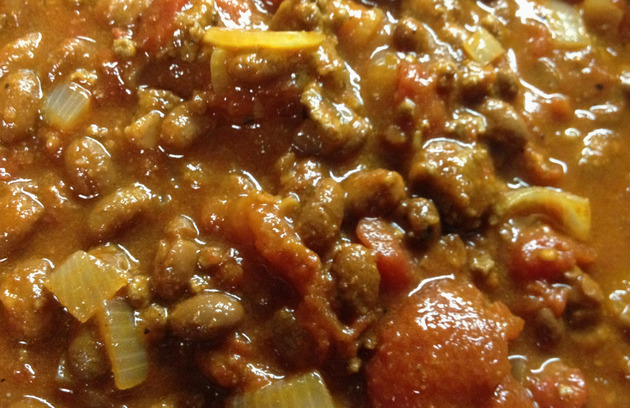 This is the homemade chili recipe I grew up with. It's more stew-like, I'd say. I love this stuff. Freezes well. I added this recipe to Cookooree on the morning Wanda was born, while I was in labor. I had time to kill, and a freezer to fill.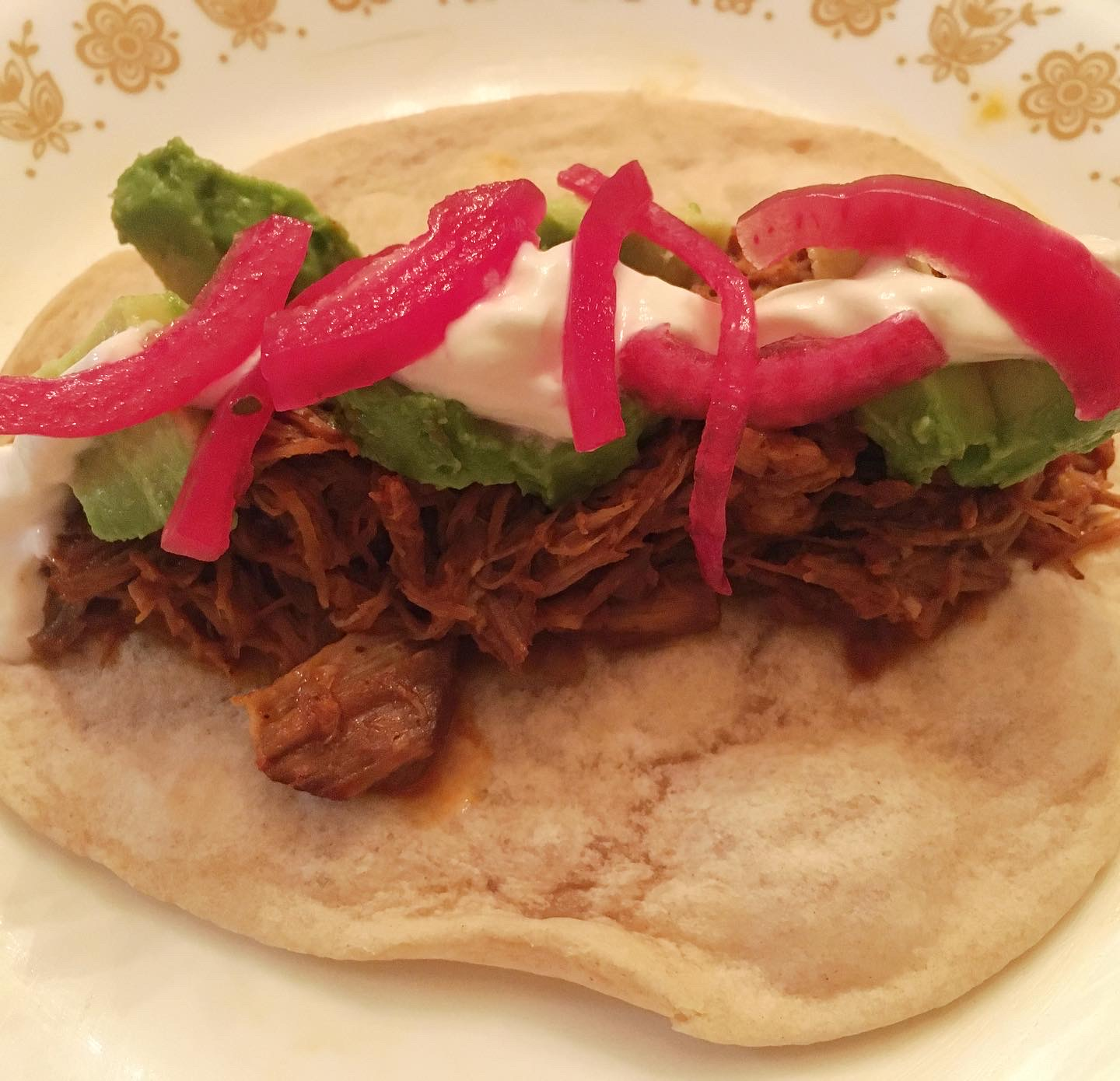 My favorite slow cooker pork recipe is Cochinita Pibil. It makes a great sandwich filling, or taco filling. Freezes well. It's good with pickled onions.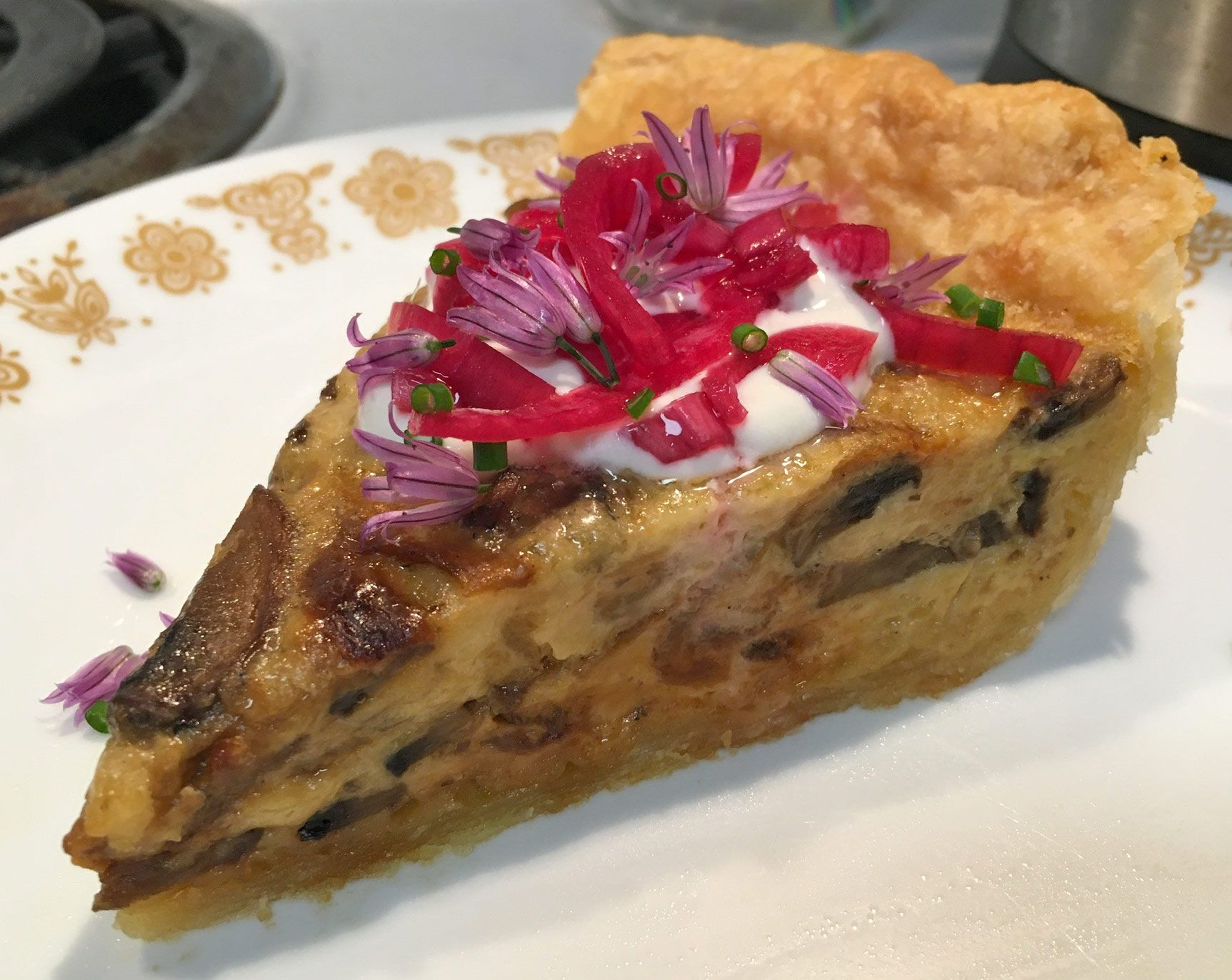 Quiche freezes well. Once your quiche has cooled, cut it into individual slices. Put the slices in the freezer, unwrapped and spaced apart from each other, until they harden. Then wrap them tightly with a layer of plastic wrap and a layer of aluminum foil. Don't forget to label them or you'll have mystery wedges!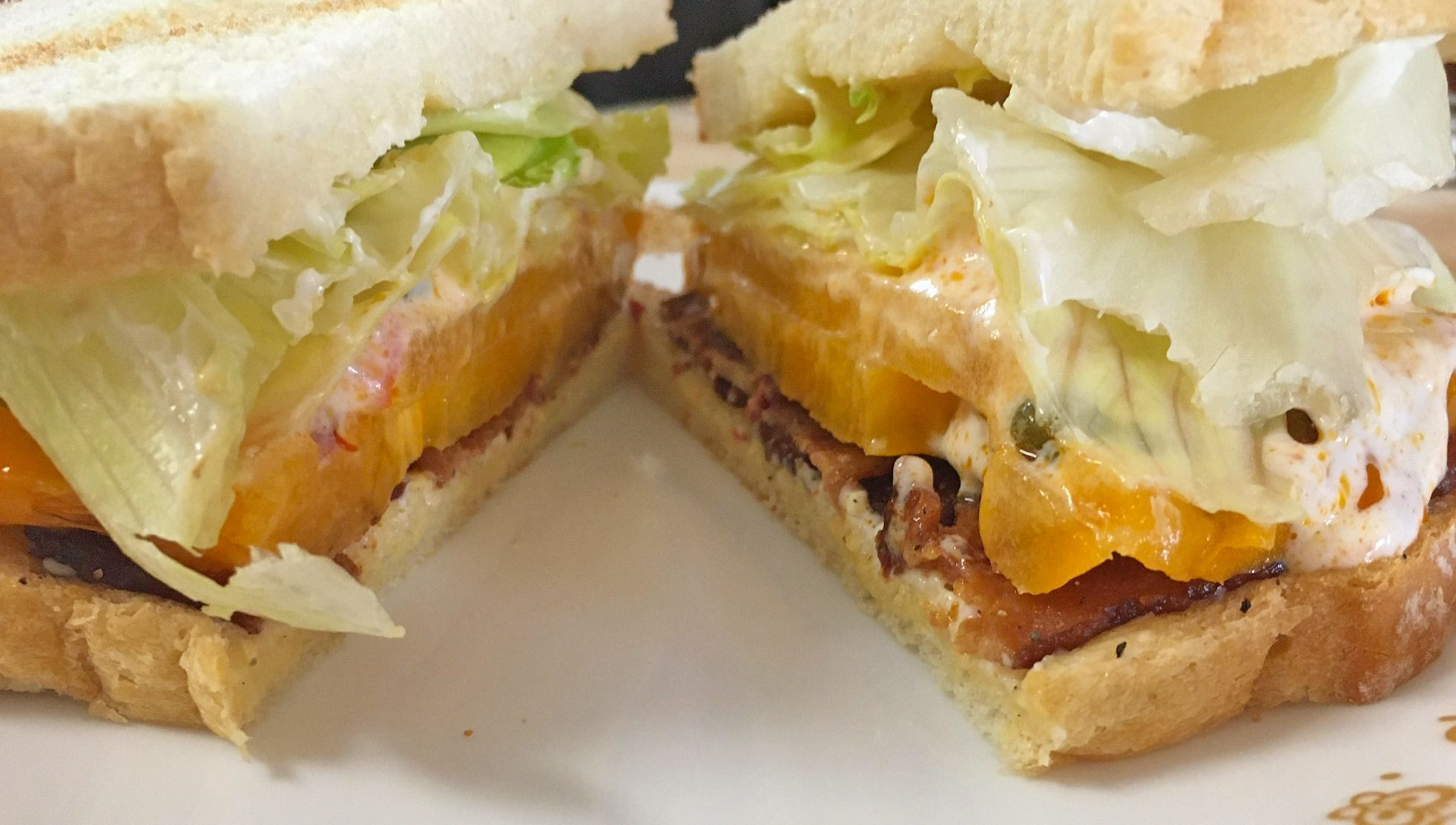 I keep a big bag of cooked bacon in the freezer, and make BLT sandwiches. Bake a whole pack of bacon in the oven, then lay the slices on layers of paper towels to drain the grease off. When it's cooled, put the slices on a plate or baking sheet, spaced apart, in layers separated with wax paper. Freeze the bacon, and once the slices are solid, you can stick them in a big ziploc freezer bag, no further wrapping or separating necessary. Reheat in the microwave for 30 seconds.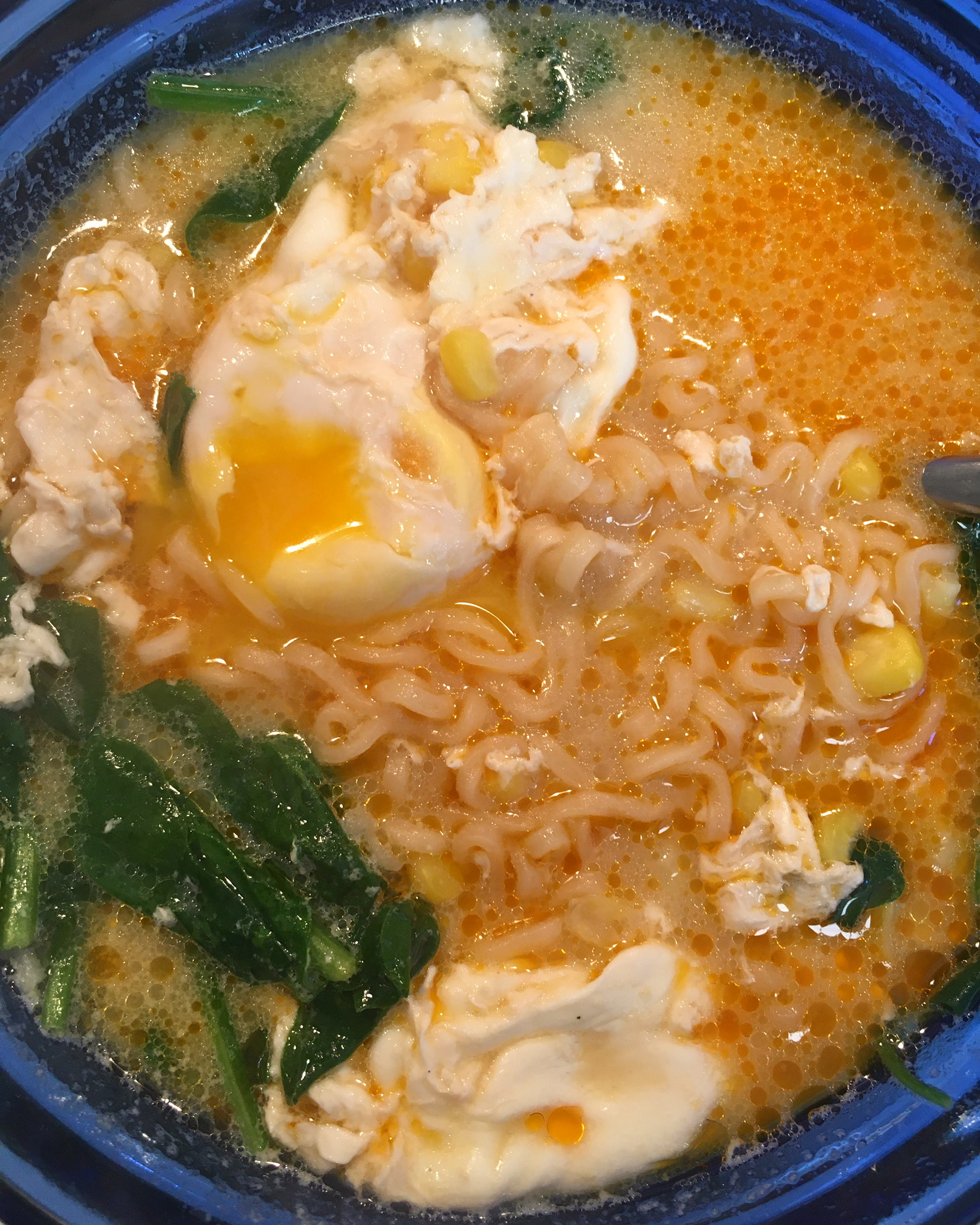 Dress up your ramen
It doesn't take much to turn super cheap bricks of instant ramen into something approaching a proper meal. I start with the water, before the noodles go in. I add some frozen corn, a pat of butter, and—stay with me here—a slice of American cheese. American cheese is an abomination that I would otherwise banish to the farthest corner of the universe, but I have to concede that it improves instant ramen broth considerably. Then in go the noodles and the seasoning packet, and as soon as the noodle brick loosens up I add two eggs so they can poach in the broth, and put the lid on the pot. I pull the pot off the heat a bit early, so the eggs can firm up without the noodles overcooking. At the very end, I add a big handful of spinach leaves, and a bit of chili oil. The whole thing happens quickly, it only takes a few minutes.
Pandemic Garbage Food Roundup!
Sometimes, you're stuck with the sad options. Here's a FB post I made last year sharing the best of the worst:
https://www.facebook.com/humuhumu/posts/10159996650527699
If all you've got is a sad freezer meal, all is not entirely lost. Sometimes they can be freshened up a bit with a squeeze of lemon or lime, or some pickled onions, or a hit of chili oil, or some shaved parmesan cheese on top.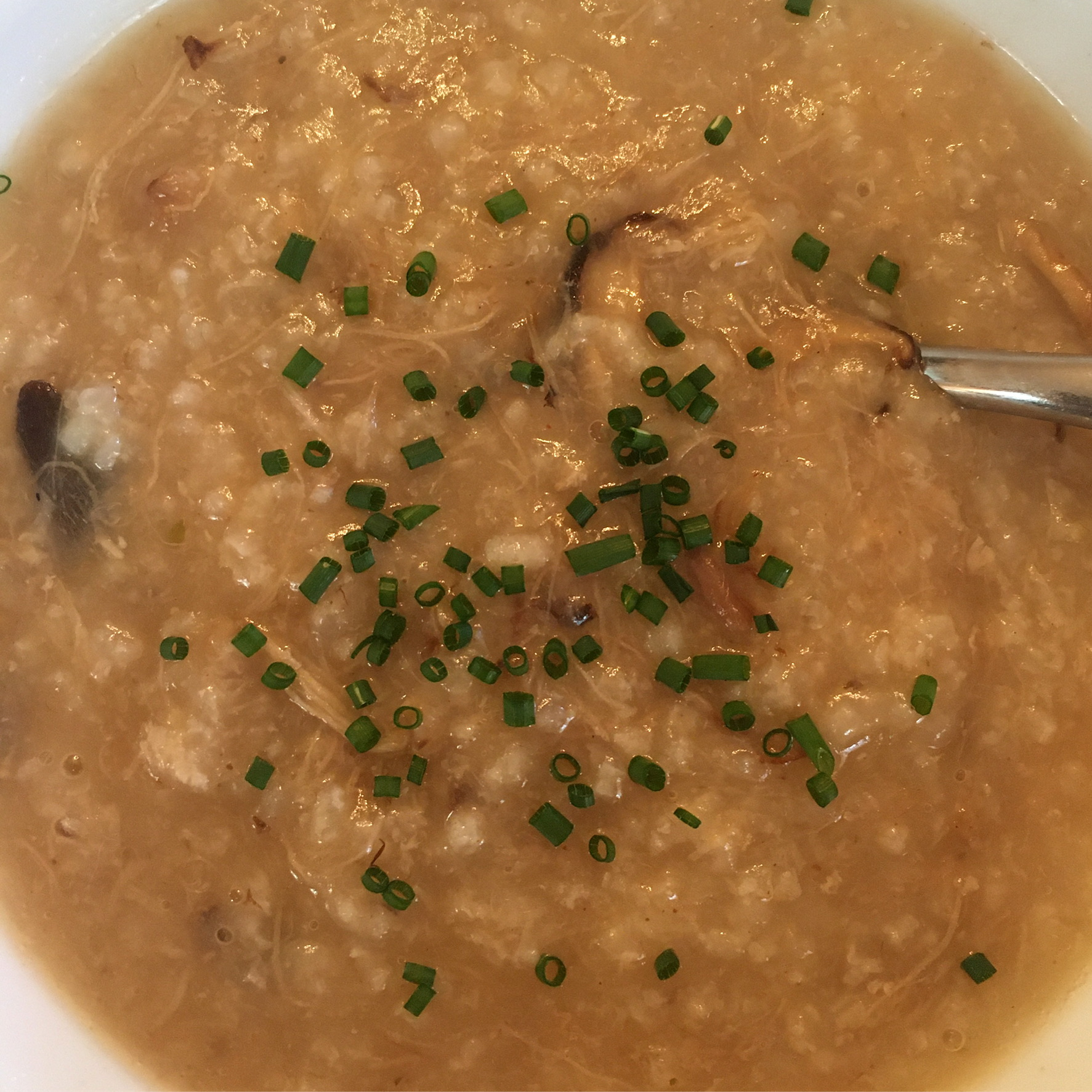 In search of a good congee recipe
On a cold day, or any day where I need a little extra coziness, pork congee with century egg is one of my favorite comfort foods. I made pork congee last year, and it was okay, but not nearly as good as the stuff I can get from restaurants. If you have a solid pork congee recipe you're willing to share, please do!