Shaving Cream Day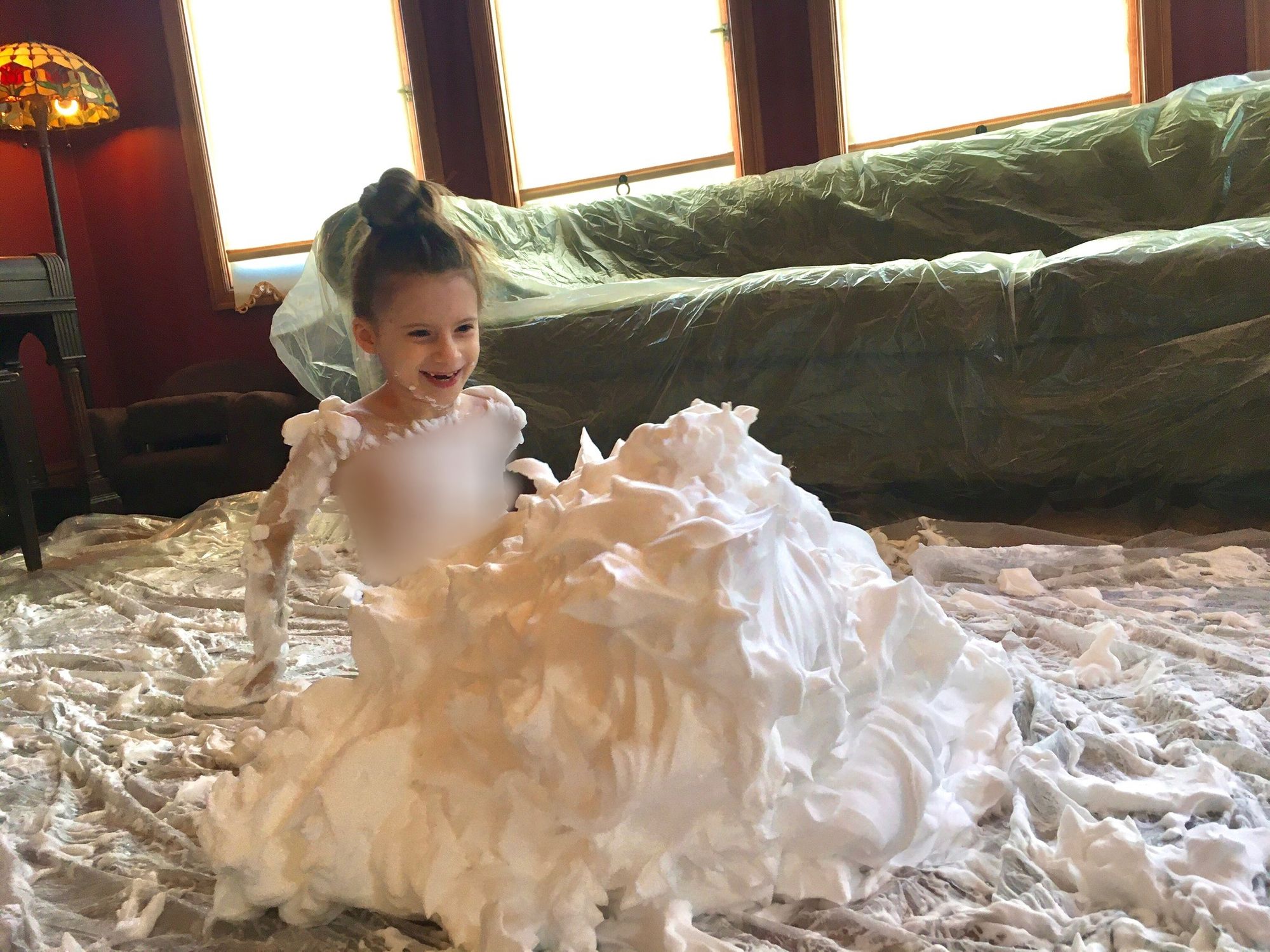 Today was SHAVING CREAM DAY! I can highly recommend buying twelve cans of shaving cream (make sure its the foam kind, not the gel kind) and 10'x20' of plastic and transforming your living room for a day. This was a blast.
We got some learning in: we learned about the chemical makeup of shaving foam, we did some math & spelling in the foam, but mostly we just played and played and played.
Our soundtrack: Whipped Cream and Other Delights, OF COURSE.
We finished the day with hot chocolate with whipped cream.
Recommended!