Voting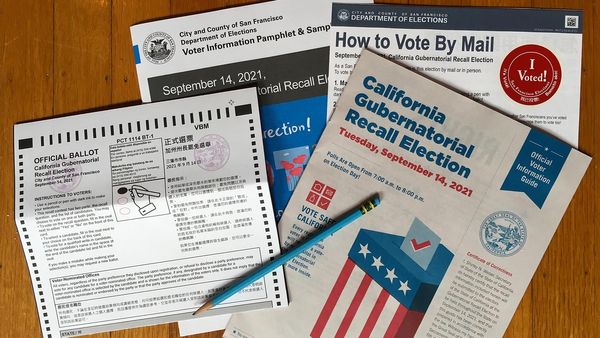 Each election, Wanda and I sit down together to research all of our voting options. We refer to the Official Voter Information Guide provided by the government, we turn to endorsements from a variety of different sources, and we read articles to dive deeper when we have unresolved questions. We take our time with it, we discuss each and every vote, and I don't mark my ballot until after we've decided together. Wanda has opinions! She often has a refreshing and useful "emperor has no clothes" voice to bring to the occasion.
We have an unusual election variant right now in California: a gubernatorial recall election. It has sparked a whole round of fresh questions and discussion, especially about voter turnout, and how to best ensure the true will of the actual population is heard, rather than that of a vocal minority. Also about safeguards: protecting against a situation where an elected official can cause damage, while also protecting against a situation where a small segment of the population can manipulate who is elected and cause damage. We talked about how we want to vote in this recall election, and also how other states handle these situations, and how California's handling of recalls could be improved.
Also thrown in there: a bonus spelling & vocab lesson on "governor/gubernatorial." Heheh, goober.