The Writing Revolution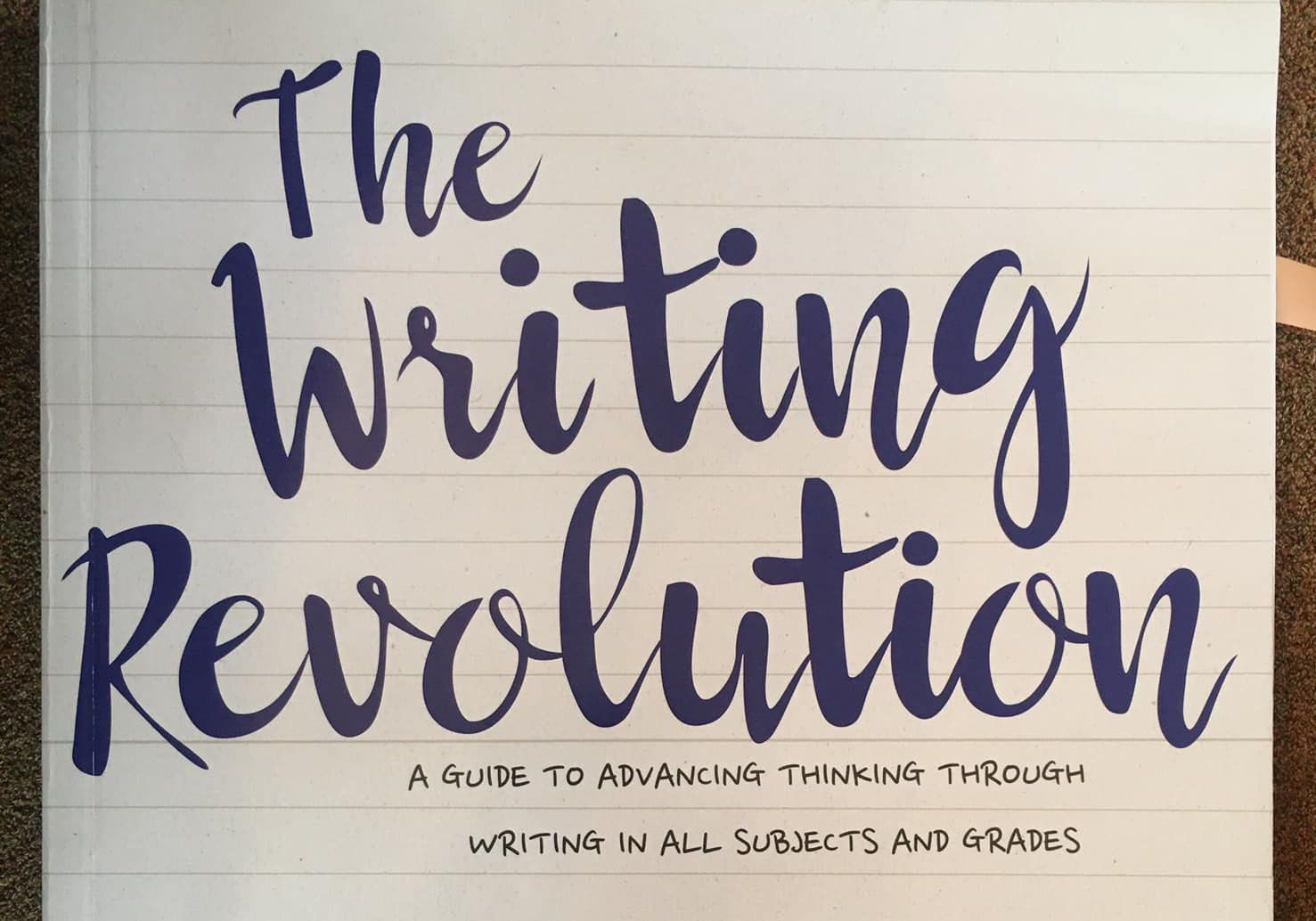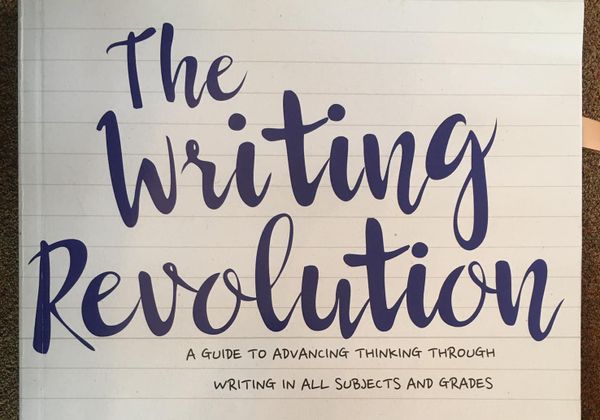 I've mentioned before that I don't really have Wanda do writing assignments. She writes—ooh de lally, she writes!—but on her own time, driven by her own creative ideas. Lots of stories, scripts, songs, and comics. (Oh how I wish she would let me share them with you! I only post her work if she's approved sharing it, and some of her best stuff she's keeping to herself for now.) I don't ask her to write book reports, or "what I did on vacation"-type stuff.
To teach informational, academic writing, I'm using this book: The Writing Revolution. It's a method for teaching writing that's been getting some solid results in classrooms over the last decade or so.
It's not a curriculum, it's an approach that you can apply across all of the other learning you're doing: history, science, geography, math, you name it. It deepens understanding and learning in those subjects, and keeps the writing from feeling arbitrary.
The work starts very granular: I'm not asking for essays, I'm not asking for paragraphs, I'm not even asking for whole sentences yet. Instead, the activities work on building strong specific skills across different aspects of good, analytical writing. Then, after lots of practice and experience, those skills are slowly built up into full paragraphs and essays.  As I'm always reminding myself: it's a marathon, not a sprint.
You have to create your own lessons, combining the activities detailed in the book with the content you're teaching. There's a bit of a learning curve in creating the lessons. There's a new, small Facebook group for homeschoolers using this approach: Secular Homeschooling with The Writing Revolution (unofficial). I've been sharing all the activities I'm creating there. There's another helpful group, Reading Science in Schools - The Writing Revolution book discussion, that's for professional teachers, it's much larger and also quite helpful.
Our main language arts curriculum, Michael Clay Thompson (I've written about it here) is an excellent pairing with The Writing Revolution. MCT goes deep on the grammar, syntax, and craft of writing. TWR adds the scaffolding and structure to apply what's learned in MCT.
At about $30, it's a great bang-for-your-buck teaching resource. I bought The Writing Revolution from Alibi Bookshop, here's their online store: https://bookshop.org/shop/alibibookshop
If you're already using The Writing Revolution, or planning to, I've created and shared Google Docs templates for creating the writing activities, and I've also shared each of the lessons I've created.